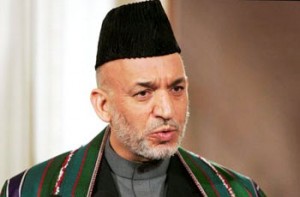 NATO Secretary General Anders Fogh Rasmussen has welcomed Afghan President Hamid Karzai's nomination of the new cabinet.
"I share President Karzai's view that the Afghan people deserve an effective government characterized by integrity and professionalism and welcome his stated commitment to fighting corruption," Rasmussen said on Sunday.
The NATO secretary general added that his organization would continue to assist Afghanistan and its new government. He also hailed the Afghan president's commitment to fighting corruption.
Karzai named 23 of 25 Cabinet posts after he was sworn in for a second five-year term last month, following a poll denounced by opponents as rigged.
UN mission in Afghanistan also approved the choices of ministers as "a step in the right direction," the Los Angeles Times reported.
On Saturday, Karzai took an initial step toward reassuring his western allies over the corruption issue and ousted two prominent politicians from the cabinet list.