Iran
Navy Commander: Iran's New Destroyer Equipped with Pinpoint-Striking Defense System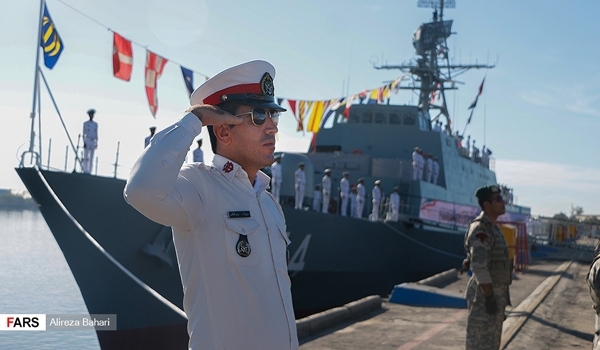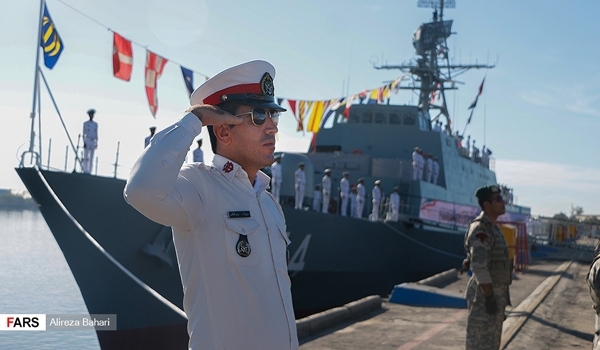 Commander of the Iranian Navy Rear Admiral Hossein Khanzadi announced on Sunday that a new home-made pinpoint-striking defense system, called Kamand, has been mounted on the country's recently-launched destroyer, Sahand.
Rear Admiral Khanzadi made the remarks one day after Iran delivered its most advanced home-made destroyer, Sahand, to the naval forces in the Persian Gulf.
"The defense system enjoys the capability to fire 4,000 to 7,000 bullets per minute and can operate automatically against targets in 4km altitude or distance," he said.
He added that Kamand defense system can be used against cruise missiles and air and ground targets.
Rear Admiral Khanzadi also said that Sahand will be sent to the Indian Ocean for one week to participate in missions to protect the sea and then will be used in different drills and missions.
Iran has made major achievements in manufacturing different weapons and military equipment.
Sahand destroyer was launched in Bandar Abbas port city on Saturday in a ceremony participated by Iran's army commander, navy commander and deputy defense minister.
The Iranian Navy announced late 2013 that it planned to equip its (then) under-construction Sahand destroyer with more advanced weapons and electronic war systems than its first generation destroyer, Jamaran.
"The first feature of Sahand is that its radar-evading capability has increased up to 30% and the form of its hull makes its detection by radars more difficult," Head of the Self-Sufficiency Jihad of the Iranian Navy Rear Admiral Ali Qolamzadeh told FNA at the time.
He said that the volume of Sahand's store, deposit and stock rooms have increased in a way that it can continue sailing distances twice farther than what Jamaran could traverse.
"Also the number of its radar and weapons system has at least been doubled and new electronic war systems have been mounted on it," Qolamzadeh said.
He said that the Navy will also mount its new long-range phased-array radar system, named 'Asr', on Sahand if no newer radar system is made in the country until the destroyer is prepared for mission.
The destroyer is also able to journey across the faraway oceans for 150 days along with a logistic vessel.