Iran
Middle East
North America
World News
NBA coach: Pence lying about Soleimani's involvement in 9/11
Steve Kerr, a National Basketball Association (NBA) coach, has criticized Vice President Mike Pence, accusing him of lying about Iranian Major General Qassem Soleimani's involvement in the 9/11 attacks.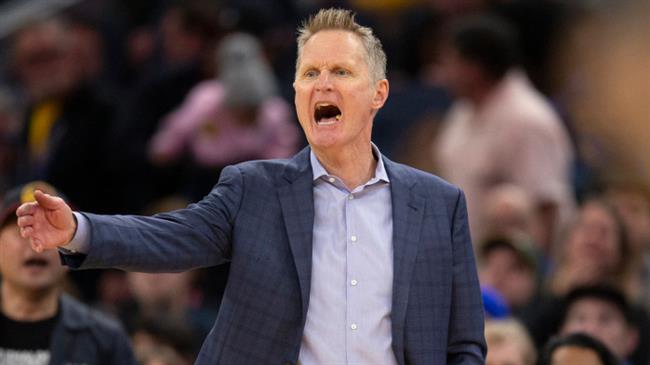 Kerr said on Twitter on Friday, the day when Soleimani was targeted in a US airstrike, that the US government should not be trusted when it comes to matters of war.
Former presidents Richard M. Nixon and Lyndon B. Johnson lied about Vietnam War, while President George W. Bush and his vice president Dick Cheney falsely claimed that Iraq was in possession of weapons of mass destruction before the US invaded the country, Kerr said, adding, now, Pence is telling a falsehood about Iran's and General Soleimani's involvement in the 9/11 incidents.
Kerr was referring to a tweet in which Pence claimed that Soleimani "assisted in the clandestine travel to Afghanistan of 10 of the 12 terrorists who carried out the Sept. 11 terrorist attacks in the United States."
One thing I've learned in my lifetime is to not believe our government when it comes to matters of war. Johnson and Nixon lied about Viet Nam. Bush and Cheney lied about WMD's in Iraq. Now Pence is lying about Iran/Soleimani's supposed involvement in 9/11. https://twitter.com/TheWeek/status/1213226031320109056 …