Syria
Near 40 Terrorists Killed, Injured in Lattakia in Syria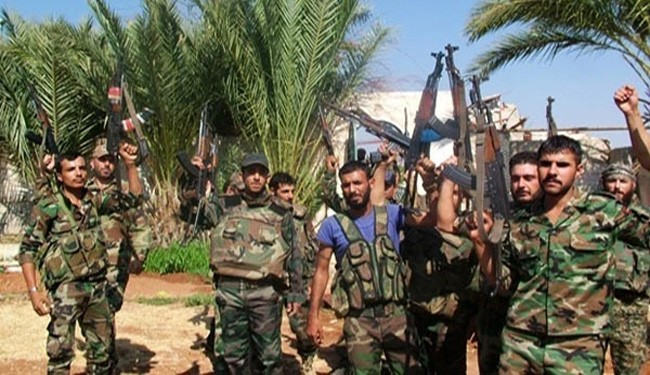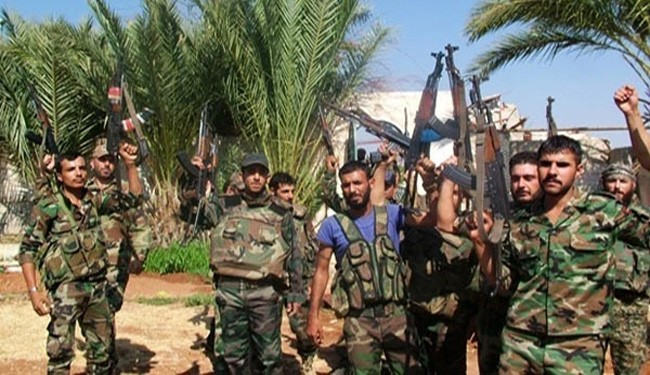 At least 37 Takfiri terrorists were killed and injured in the Syrian army's military operations in the coastal province of Lattakia.
The army targeted terrorists' positions in the vicinity of Bojak Castle and Beit Shrouq village in the Northern countryside of Lattakia, killing 15 terrorists and injuring 22 others. A wireless communication station was also destroyed.
The army, backed by the Syrian air force, also targeted terrorists' hideouts in Birnass village and Salma town, and killed a number of terrorists and destroyed a large number of vehicles, some of them equipped with machineguns.
A large group of Takfiri militants were killed and injured in military operation in Northeast of Jub al-Ahmar village.
Meanwhile, the Syrian forces targeted terrorists' hideouts in Deir Hanna village to the East of Lattakia city, leaving a group of them dead and injured, FNA reported.
Syria has been grappling with a deadly crisis since March 2011. The violence fuelled by Takfiri groups has so far claimed the lives of over 240,000 people, according to reports.