Africa
Nearly 30 killed in Benghazi clashes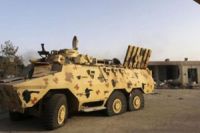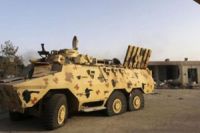 Fresh heavy fighting between pro-government forces and militants has claimed the lives of nearly 30 people in the eastern Libyan city of Benghazi.
According to Press TV, a Libyan army spokesperson said on Sunday the clashes have resulted in fierce exchanges of fire in different parts of Libya's second-largest city.
Ahmad al-Mismari said "A number of army units today broke into houses of militants suspected of violence in the city in the past few months."
Al-Mismari added "The army has gone through fierce battles in different parts of the city, especially in the western entrance."
The latest casualties bring the death toll since the beginning of the military operations in mid-October to at least 170.
On Wednesday night, the Libyan military forces, backed by armed supporters of former General Khalifa Haftar, entered the flashpoint city of Benghazi for the first time in two months.