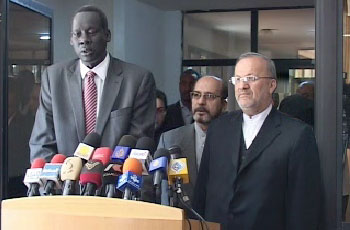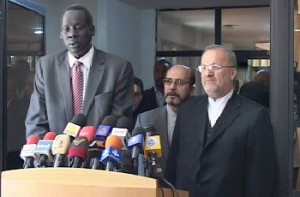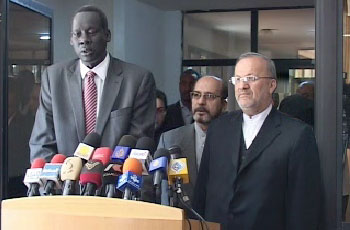 IRI Foreign Minister, Manouchehr Mottaki, emphasized that no foreign power should be allowed to meddle in Yemen domestic affairs.
In a joint press conference with his Sudanese counterpart, Deng Alor, Mottaki spoke of negotiations as the only way to reach peace and consensus in Yemen.
Mottaki rejected charges against Iran's interferences in Yemen and said he would pray for peace and stability in Yemen.
In an answer to a question whether Iran would act as a mediator between parties in Sudan, Mottaki said he'd rather not using the word mediator but Iran had been in friendly terms with Sudan in the past thirty years and quite willing to help Sudan in every possible way.