Iran
'Neighborly alliances necessary for ME'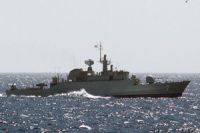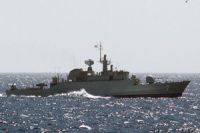 An Iranian lawmaker says economic and military alliances with the Islamic Republic's neighboring states guarantee regional stability.
Member of the Majlis National Security and Foreign Policy Committee Mohammad Saleh Jokar said on Wednesday that the unity of neighboring countries improves regional defense abilities and prevents trans-regional powers from exerting their influence on the region.
The Iranian legislator further described as "positive" a joint military drill by Iran and Russia, which is expected to be held in the Caspian Sea within the next few months.
Pointing to the recent unveiling of new military achievements by the Iranian Defense Ministry, Jokar said, "Fortunately, Iran's Armed Forces, through innovation and creativity and relying on their capabilities, have made good progress in manufacturing military equipment."
On July 1, Iranian Defense Minister Brigadier General Ahmad Vahidi unveiled the country's first sophisticated flight simulator of the Iran-140 passenger plane.
The Iranian MP added: "By relying on indigenous knowledge and information, the country's researchers and experts have managed to improve the position of Iran's Armed Forces to a considerable extent."
In recent years, Iran has made great achievements in its defense sector and attained self-sufficiency in producing essential military equipment and systems.