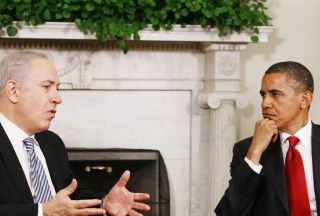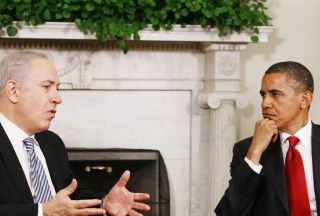 The security team of Israeli Prime Minister Benjamin Netanyahu has lost four handguns during the premier's stay in the United States, Israel's domestic security service says.
"The pistols were part of the equipment sent ahead to Washington, and got lost," a Shin Bet spokesman said, adding that Israeli and US officials were investigating the issue.
According to the Shin Bet, the luggage was checked in for a flight from Washington to New York but ended up in Los Angeles – without the four 9mm Glock handguns.
The spokesman, who spoke on condition of anonymity, said it is not known whether the pistols disappeared before or after the luggage was loaded on the wrong flight.
A spokesman for American Airlines said it was up to the law enforcement agencies to follow up on security related issues, adding that the airline does not intervene in such cases.
Netanyahu visited US President Barack Obama at the White House on Tuesday, before fling to New York to meet American Jewish leaders.