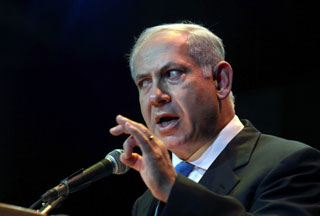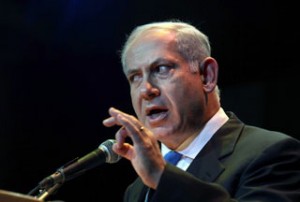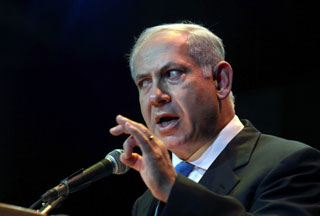 Israeli Prime Minister Benjamin Netanyahu has openly voiced the Israeli government's plans to expel indigenous Palestinian Arabs from their occupied lands.
Netanyahu stressed that Palestinians should recognize Israel as a Jewish state in order to end their conflict.
"That's right," Netanyahu told The Washington Post when asked if such recognition was needed.
"Israel is not a bi-national state," AFP quoted Netanyahu as saying on Saturday. "It has non-Jews who live here with full, equal rights, but it has two things that assure its special character."
"It's the homeland of any Jew. And there is a very broad consensus in Israel that the Palestinian refugee problem should be resolved outside Israel's borders," he added.
Netanyahu said Palestinians will have to make a final peace deal with "the Jewish state of Israel."
"Jews come here and Palestinians will go there. So choose. That's the basis of a solution," Netanyahu concluded.