Palestine
Netanyahu most isolated figure in UN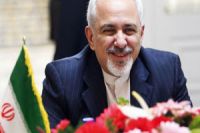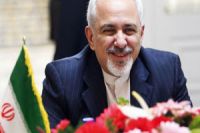 Iranian Foreign Minister Mohammad Javad Zarif has described Zionist regime's Prime Minister Benjamin Netanyahu as the most isolated political figure in the United Nations.
According to Press TV, speaking to reporters in New York on Monday, Zarif stated that we must not allow those who have slaughtered the Palestinian nation over the past 60 years, and their atomic weapons pose a threat to the region and the world, to blackmail the international community in the name of disarmament and human rights.
He added that the international community should not allow Netanyahu to continue his lies and allegations about Iran's nuclear energy program at the UN, noting that Zionist regime must not get a chance to insult the world public intelligence and carry out its inhumane policies.
Zarif said the Zionist regime has been saying for the past 22 years that Iran would produce a nuclear bomb in six months, emphasizing that Iran will not allow warmongering groups to use trumped-up charges to pursue their heinous objectives.
He also stated that the incumbent Iranian administration is pursuing the intentions of Leader of the Islamic Revolution Ayatollah Seyyed Ali Khamenei in relation to foreign policy.
Iran's foreign minister is currently in New York for the annual session of the UN General Assembly.