Syria
Netherlands Works Out Plans to Prevent Return of Dutch Nationals Fighting in Syria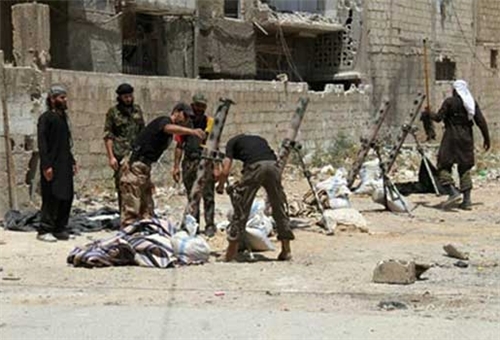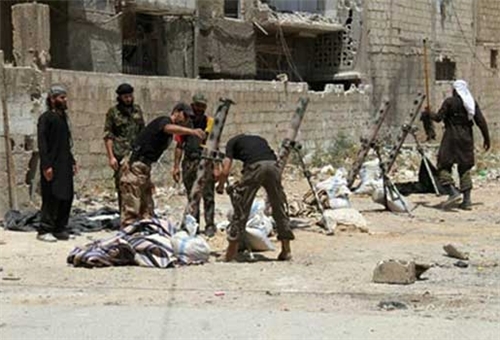 Dutch Intelligence Service (AIVD) and the Dutch National Coordinator for Counterterrorism (NCTB) have decided in a recent meeting to prevent the return of Salafi Dutch nationals who have joined rebel groups in Syria from returning to the Netherlands, one of the participants in the meeting said.
"At the meeting, the AIVD and the NCTB announced that a number of 1,317 Arab-Dutch nationals have left the Netherlands for Syria to join the fight against the Syrian government, 51 of whom have been killed during the clashes in the Muslim country," the source who asked to remain anonymous due to the confidentiality of his information told FNA on Monday.
"The two intelligence agencies have decided to prevent the return of those Salafi Dutch citizens who have been recruited by the rebels in Syria," he added.
According to the source, the AIVD and NCTB have identified the family members, friends and relatives of a large number of these Salafi Jihadists and the same trend will continue in future to pave the way for deporting them.
The report came after sources said in May that the Syrian troopers had detained dozens of foreign officers in the restive al-Qusseir region, adding that most of the detainees were from France, Britain, Belgium, the Netherlands and Qatar.
Assim Qansou, a representative of the socialist party in Lebanon's parliament, told the Lebanese al-Nashrah newspaper that during the battle in al-Qusseir city, the Syrian army has arrested tens of French, British, Belgian, Dutch and Qatari officers.
The EU's anti-terror chief said in April that hundreds of Europeans are now fighting with rebel forces in Syria against Bashar al-Assad's government.
Gilles de Kerchove estimated the number in Syria at about 500, while recent reports have put the figure at over 2,500.
Intelligence agencies are concerned some could join groups linked to al-Qaeda and later return to Europe to launch terrorist attacks.
The UK, Ireland and France are among the EU countries estimated to have the highest numbers of fighters in Syria.
"Not all of them are radical when they leave, but most likely many of them will be radicalized there, will be trained," de Kerchove said.
"And as we've seen this might lead to a serious threat when they get back."
Across Europe, intelligence agencies have stepped up investigations, said the BBC's Europe correspondent Duncan Crawford.
In Britain and Belgium they have increased efforts to track how people are recruited.
In the Netherlands, officials have raised the terror threat level there to "substantial" – partly over concerns about radicalized citizens returning from Syria.