Palestine
New approaches should stop 'Jewish settlements' in Palestine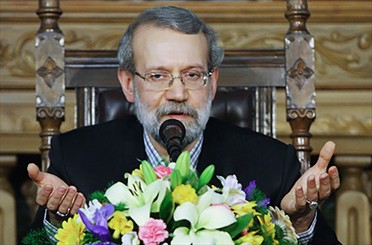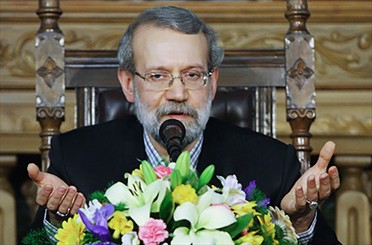 Iran's speaker of the Parliament has said 'more precise' and 'all-embracing' approaches should be taken about Palestinian issue to stop Jewish settlement construction.
Ali Larijani, who was speaking in the sidelines of the 9th Meeting of the Organization of the Islamic Cooperation (OIC) Inter-Parliamentary Union (IPU) and in third session of Palestine's Permanent Committee with Parliament speakers, told that during Shah, Iran had close ties with Israel, but after the Revolution the situation changed for the more relations with Muslims.
"The west is working to save the Zionist regime as a malign tumor, while the regime has been weaker than ever now," said Larijani to the meeting.
Larijani also pointed to damages inflicted upon the Zionist regime by consecutive wars and believed that no opportunity should be given to the regime to recover.
"The Palestine's committee is very important and given the gravity of the issue, the Committee in this round had been formed in speaker-level, and we hope it provides serious and good outcomes for the Palestinians," he asserted.
He believed the confrontation between Israel and Palestine was not a bilateral conflict, but it was a confrontation between the Zionist regime and the world of Islam. "We should think out new approaches so that we could stop construction of Jewish settlements in Palestinian territories," said Larijani, and that "Israel takes the benefits of silence by the Muslim countries and I warn on this." He also proposed that a Palestine's committee be held inside Palestine, since "it would provide courage to people inside."
Palestinian ambassador to Iran said that having an Islamic system which demonstrates resistance against Israel and its supporters would be a source of honor and esteem for Muslims.
"We are now in a country which relied on itself and created excellent international place for itself. The Zionist regime is doomed and we need Syria to continue our battle," he added.