Human Rights
North America
New arrest video shows African-American pleading 'I can't breathe' before dying
The Oklahoma City Police Department released body camera footage on Monday from a 2019 arrest showing a black man being pinned to the ground by three police officers and saying "I can't breathe," with an officer replying "I don't care." The man died in custody soon afterwards.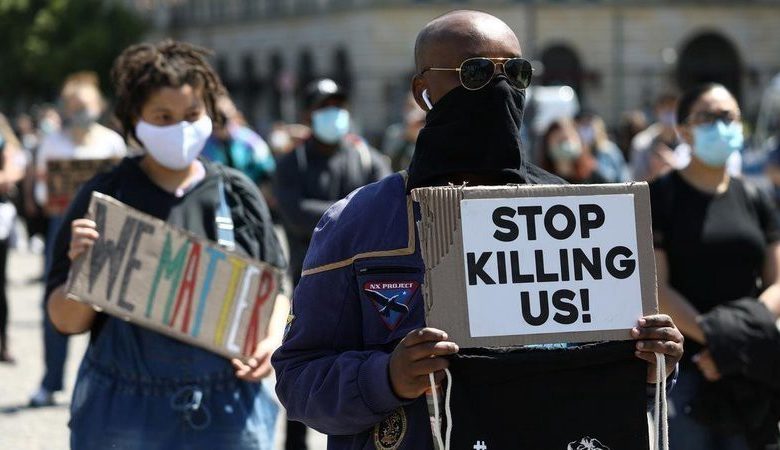 The May 20, 2019 footage shows three officers, Sargent Jarred Tipton, Sargent Jennifer Titus, and Officer Ashley Copeland pinning 42-year old Derrick Scott to the ground as he repeatedly says he cannot breathe, asks for help and for his medicine.
Tipton can be heard saying "I don't care," while another officer says "You can breathe just fine" as they handcuff him and straddle his back.
Scott appears to lose consciousness less than five minutes later. One of the officers is seen removing a handgun from Scott's pocket. An ambulance then arrives, with Scott regaining consciousness and being told to "quit fighting" as he cries out. Police officers can subsequently be seen performing CPR on Scott inside the ambulance.
Scott was later declared dead at a local hospital.
The incident began after officers responded to a disturbance call south of downtown Oklahoma City after somebody reported a black man was brandishing a gun, according to reports citing a statement by Oklahoma City Police Captain Larry Withrow.
A medical examiner's report released in August listed Mr. Scott's likely cause of death as a collapsed right lung, and cited physical restraint, recent methamphetamine use, asthma, emphysema, and heart disease as "significant" factors. The manner of death was reportedly listed as unknown.
The three officers involved were exonerated of any wrongdoing in the incident, according to reports citing Withrow.
Protests have been taking place in the US and across the world in recent weeks over the killing of George Floyd during a police encounter in Minneapolis on May 25, reigniting the Black Lives Matter movement, which denounces a pattern of police killing unarmed black men, women, and children.
(Source: Ruptly)