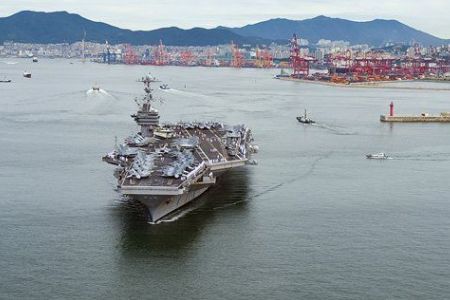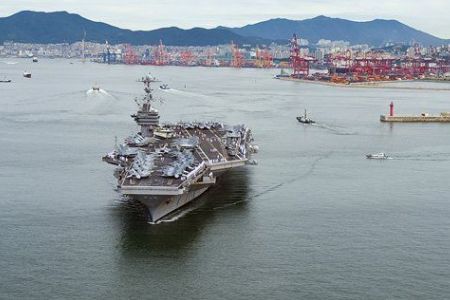 China is reportedly developing a game-changing new naval missile that can pave the way for ending the US dominance at sea, experts say.
The missile, named the Dong Feng 21D, can be launched from land to destroy the most advanced moving aircraft carrier 900 miles away.
"The emerging Chinese anti-ship missile capability, and in particular the DF 21D, represents the first post-Cold War capability that is both potentially capable of stopping our naval power projection and deliberately designed for that purpose," the Associated Press quoted an expert at the nonpartisan Center for a New American Security in Washington as saying.
"The Navy has long had to fear carrier-killing capabilities," he added.
Sources say final testing of the missile could take place within the next few months.
The missile could revolutionize China's role in the Pacific balance of power and will make it risky for the US to intervene in any potential dispute over Taiwan or North Korea.
It could also deny US ships safe access to international waters near China's 18,000-kilometer (11,200-mile) -long coastline.
The development of the missile comes as relations between China and the United States have become tense over a number of issues.
China has already reduced its military cooperation with the Pentagon over the 6.4-billion-dollar US arms sales to Taiwan. China considers the island as part of its territory.
Beijing has in response imposed unspecified sanctions on US firms selling weapons to Taiwan.