Middle East
Syria
Turkey
New Convoys of Turkish Army Vehicles Arrive in Idlib, Hama Provinces Ahead of Syrian Army's Major Operation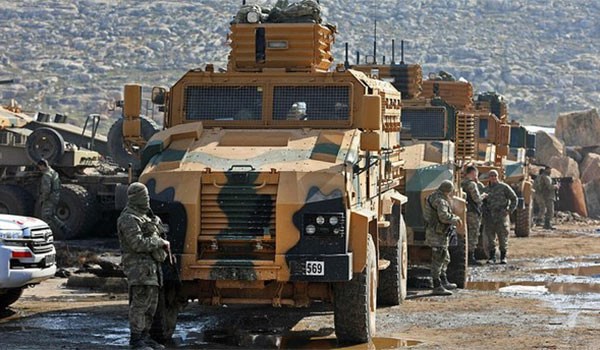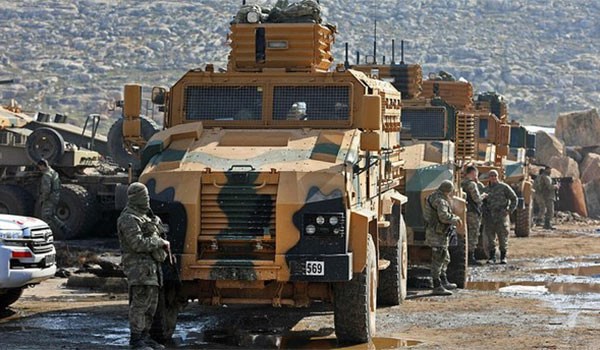 Long convoys of the Turkish Army vehicles arrived in militant-held regions in Eastern Idlib and Northern Hama on Tuesday as the Syrian Army put forces on alert for an imminent large-scale operation in Northwestern Syria.
The Turkish army convoy, including 30 military vehicles and tens of fresh solders entered Idlib and moved towards points that are under occupation of the Turkish troops in the town of Morek in Northern Hama.
Another military convoy of the Turkish army entered Syria via Kafr Lusin border-crossing and deployed in the Turkish truce-monitoring point in al-Sarman in Eastern Idlib.
In the meantime, the Syrian Army continued dispatching fresh soldiers and more equipment for an imminent operation in the Northwestern part of the country.
Kurdish-language Hawar News quoted field sources in Aleppo province as reporting on Saturday that the Turkish army dispatched a sum of 500 Ankara-backed militants to the Bab al-Hawa border-crossing between the town of Reihanly in Hatay province and al-Artab region in Aleppo.
It further said that a fresh wave of tensions and defections covered the terrorist front over participation in the upcoming final battle with the Syrian army as a part of the Ankara-backed militants intend to surrender and some others are fleeing the region.
Hawar news went on to say that a number of terrorists of the Ankara-backed al-Shamiyeh Front sold their weapons and fled to Turkey.