Syria
New Details Disclosed about Terrorists' Chemical Weapons Depots in Northwestern Syria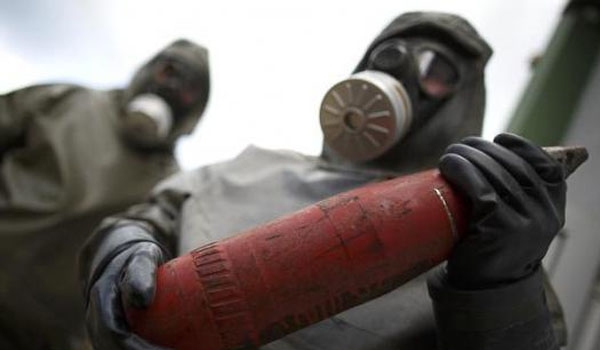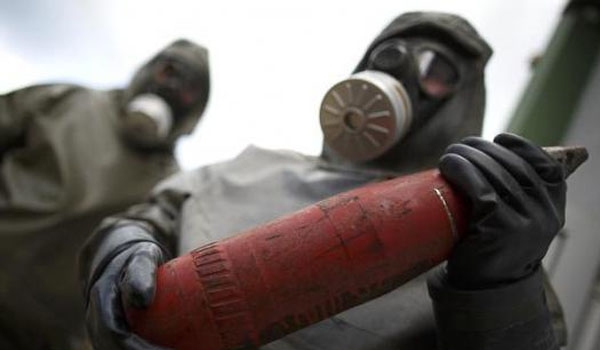 The Al-Nusra Front (Tahrir al-Sham Hay'at or the Levant Liberation Board) has hidden its chemical weapons in several warehouses across the Northwestern province of Idlib, a Syrian media outlet reported on Monday.
The Syrian state news agency quoted local sources as saying that there are poisonous weapons in the warehouses of Al-Nusra in different villages and towns, including the town of Ma'arat Mesrin North of Idlib city.
It added that the Al-Nusra has gathered weapons with poisonous materials in the small towns of Qazleh and Ma'arat Mesrin, adding that a part of the poisonous material has been made domestically and a part of them is industrial, possibly made in the US.
The local source to the news agency that there are reliable intelligence about the terrorists' capability to manufacture missiles in Ma'arat Mesrin domestically that can carry poisonous materials to targets 15 km in range.
On Thursday, the Joint Investigative Mechanism (JIM) of the OPCW and the UN presented to the Security Council a new report attributing responsibility for the chemical attack in Khan Sheikhoun in April 2017 to the Syrian authorities and for the use of mustard gas in Um Hosh in September 2016 to the ISIL.
The Syrian government denies carrying out the attack. Russia has said that the OPCW-UN Joint Investigative Mechanism's probe into the attack has failed to answer key questions.
Russia and Syria question the conclusions of the report saying that the investigating team has not even visited the site of the alleged chemical attack. The report of the Joint Investigative Mechanism explains that the investigation into the chemical weapons attacks was conducted remotely because of security concerns. According to the report, the data on the physical characteristics of the incident sites was obtained via "satellite imagery, taken both before and after the incidents."