Iran
Economy
Middle East
New government's Herculean task to fix Iran's economy
The new Iranian government is facing a gargantuan task of fixing a troubled economy saddled with high inflation amid the most draconian US sanctions ever imposed on a country and the coronavirus pandemic.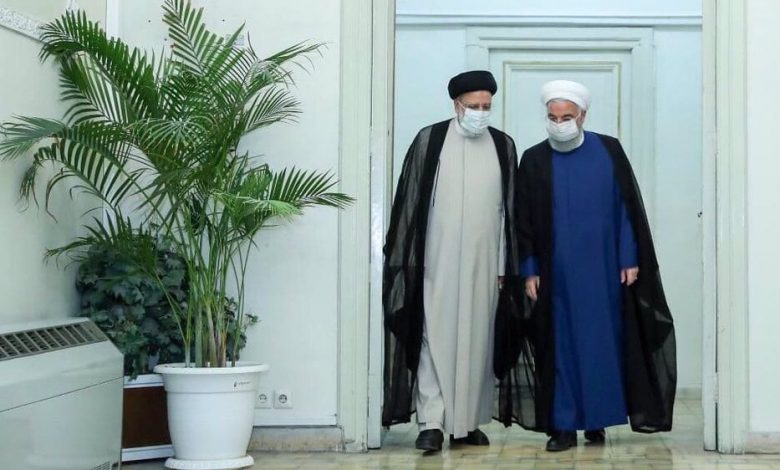 Masoud Nili, who has drawn flak over some of the former government's missteps while serving once as the economic advisor to ex-president Hassan Rouhani, warned in a meeting of economists with President Ebrahim Raeisi in early July that the new government was inheriting a "severe and uncontrollable inflationary situation".
Consumer prices have mostly risen by double or triple digits over the past year, exacerbating Iran's inflationary problems amid a spike in global food prices in the face of the coronavirus.
In recent weeks, global wheat prices have surged to multi-year highs, adding to worries about food price inflation and prompting a call on the Iranian government to fast-forward plans for purchasing at least 5 million tonnes of the strategic staple from foreign markets.
Last year, the Rouhani administration imported more than 3 million tonnes of wheat at a cost of $3.8 billion, snapping the country's self-sufficiency in the staple food for four years in a row.
His legacy: virtually every inflation warning light is flashing red after eight years in office, where those who work and sweat for a living see their dreams of homeownership or a car slip away.
Under the former government, housing prices rose more than 720 percent to push many tenants to the crisis point as many speculators repeatedly hiked prices in the belief that Iranians tended to buy more whenever something was overvalued.
Throughout the mayhem, the government remained a mere spectator, arguably out of deference to Iranian banks which have reportedly invested heavily in the real estate in recent years.
The inflation rate increased to 34.6 percent and 36.5 percent in 2018 and 2019, respectively. In 2020, the economy struggled with a high inflation rate of 36.5 percent amidst the coronavirus pandemic and ongoing US sanctions and reached around 43 percent over the twelve months leading up to June 2021.
However, the biggest culprit contributing to the inflationary spiral was the former government's insistence on printing fiat money despite warning from economists.
Over the past few years, the volume of money in circulation has repeatedly shattered records to surpass 38,000 trillion rials ($1.5 trillion if pegged to the official dollar rate of 24,000) in July, up 42.6 percent from a year before. This means the Central Bank of Iran has printed 4.2 trillion rials of banknotes a day during the period.
Traditionally, governments in Iran have offset their budget deficit by taking over from the Central Bank, borrowing from the bank and printing banknotes, which has resulted in a bulge in the monetary base and liquidity and high inflation.
One of the main themes on President Raeisi's campaign stump was to overhaul the banking system and promote good governance. 
His "important promises" under seven headings to revive Iran's economy include achieving an economic growth rate of 5 percent without oil and doubling non-oil exports to $70 billion in four years.
He has also promised to build four million homes to alleviate the housing crisis, create one million jobs annually, and slash inflation by half before gradually bringing it down to single digits.
His other promises include giving low-interest loans to poor households in the lower half of income distribution, increasing government subsidies for health care and cutting medical and health expenditures for households from 43 percent to 20 percent.
Raising enough funds to realize these goals and balancing them in a way to avoid generating more inflation is a big challenge of course. The new administration has identified government bonds and oil and tax revenues as the sources which it counts on to raise the funds.
It is specially targeting the speculative market which the former government was reluctant to tax. Over the years, many speculators have shifted to purchasing foreign currencies, cryptocurrencies, gold, cars and real estate instead of investing in productive activities.
Here comes again the big task of identifying speculative activities which the former government did not strain itself to take. President Raeisi's economic roadmap has also to address the devaluation of the Iranian rial which lost a record 750 percent of its value under his predecessor's watch, resulting in capital outflow of about $28 billion and severely affecting people's lives and businesses.
Raeisi's pick for ministry of industry, mining and trade (IMT) Reza Fatemi-Amin called inflation a "chronic issue" and the "mother of misfortunes" for the Iranian economy.
"Inflation is not something that can be solved with a six-month focus, so the government's plan is to halve inflation in the first two years, but for this year, the government's plan is to slow down inflation so that its effect can be seen in some items," he said.
Fatemi-Amin also touched on his ministry's three plans for the coming seven months, the most important one of which is to raise exports by $5 billion.
"The list of products and countries has been prepared to increase exports by $5 billion in the second half of this year, which of course needs further consultation. We at the Ministry of IMT will facilitate this, including by removing barriers to the return of value-added funds to exporters," he said.
The former government usually defended the abysmal devaluation of the national currency as a boon to exports but many exporters were reported to be refusing to return their funds over value-added differences with the authorities.