Africa
New info emerges on Air Algerie plane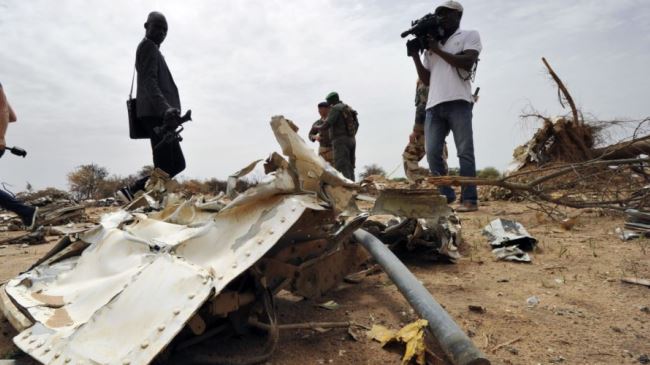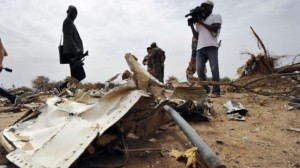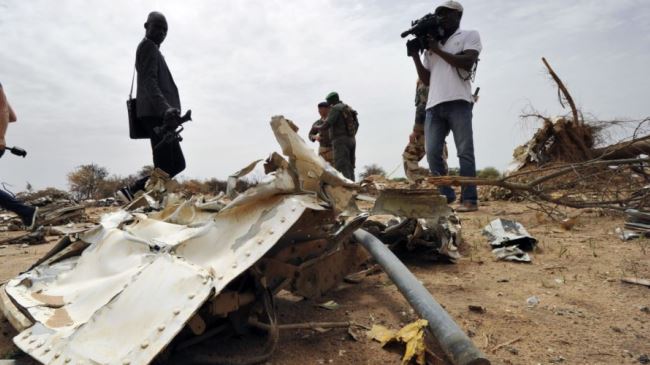 French officials have announced that the pilots of the Air Alegerie plane, which recently crashed in Mali, had asked to turn back before the accident.
"What we know for sure is that the weather was bad that night, that the plane crew had asked to change route then to turn back before all contact was lost," French Foreign Minister Laurent Fabius told reporters on Monday hours after the plane's black box arrived in Paris for investigation.
Fabius also said that experts currently present at the remote crash site in Mali were working in "extremely difficult conditions" to detect the main reason behind the tragedy.
Mali announced on Sunday that it has launched a probe into the crash on its soil as part of international efforts to find out the cause of the disaster.
Flight AH5017 was en route from Burkina Faso's capital, Ouagadougou, to the Algerian capital city of Algiers when it crashed. All the 118 people on board the plane were killed.
Passengers were from many countries, including France, Burkina Faso, Lebanon, Algeria and Spain. The plane crashed in Mali's remote barren Gossi area, not far from the border with Burkina Faso.
According to Algeria's flag carrier airline Air Algerie, contact with the plane was lost nearly an hour after take-off from Ouagadougou.
In February, a C-130 military aircraft with 78 people on board crashed in poor weather in the mountainous northeast of Algeria, killing more than 70 people.