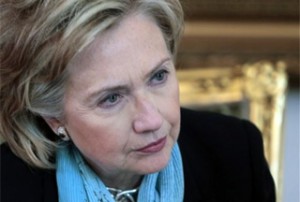 UN Secretary of State Hillary Clinton expects the UN Security Council to impose new sanctions against Iran in the "next 30 to 60 days."
Clinton claimed that the US administration's overtures to Tehran have helped Washington gain greater international support for tougher sanctions against Iran over its nuclear program.
"Our very clear commitment to engagement has created space for a lot of these countries to now consider supporting sanctions that they might not have otherwise," Clinton told a Senate hearing on Wednesday.
"We have demonstrated the strategic patience to exhaust the international efforts of convincing Iran to do the right thing without sanctions," she said.
"We hope that the next 30 to 60 days will see a sanctions resolution emerge," AFP quoted Clinton as saying.
"And we also made clear with others of our allies and partners that whatever comes out of New York we may pursue bilateral or multilateral sanctions on top of whatever can be the result of the Security Council deliberation," she said.
"This is the highest priority for the Obama administration," she concluded.
Clinton's remarks come as Russia and China — both veto-wielding members of the UN Security Council— have voiced opposition to new Iran sanctions.
Tehran has repeatedly declared that the Western-backed sanctions will not force it to give up the Iranian nation's legitimate nuclear rights.