Europe
New Lufthansa strike to hit Berlin and Frankfurt airports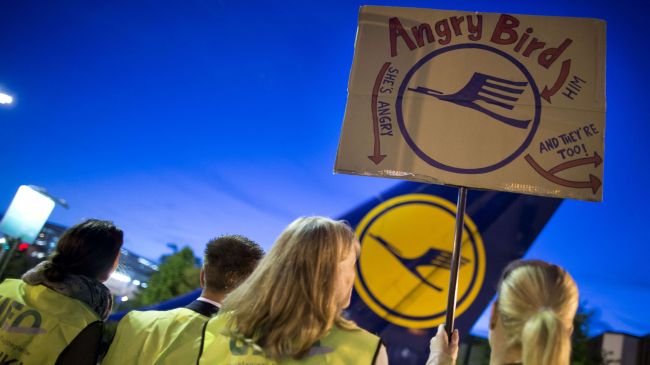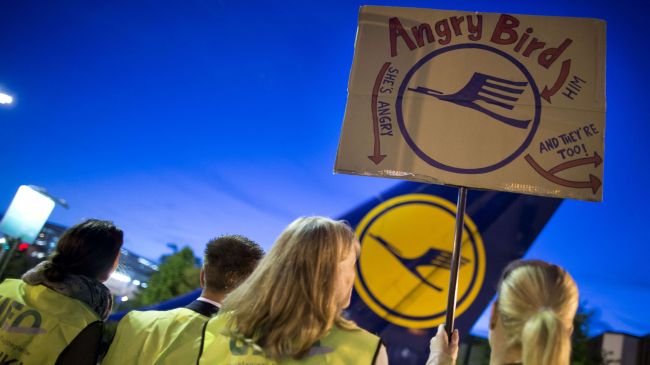 The cabin crew working for Germany's main carrier, Lufthansa, are set to hold a fresh strike, days after a massive strike by the staff at Frankfurt airport brought it to a standstill.
Germany's Independent Flight Attendants Organization (UFO) labor union, which represents some two-thirds of Lufthansa's 18,000 cabin crew members, said that the strike would begin at airports in Frankfurt and Berlin on Tuesday, warning of serious disruptions in flights.
The 8-hour strike at Berlin's Tegel airport will start at 5:00 am (0300 GMT) and an hour later at the Frankfurt airport, which is Europe's third busiest airport.
The strike was called after the airline's management and cabin crew union failed to reach an agreement over payments and other issues.
On Friday, Lufthansa flight attendants at Frankfurt airport staged a walk-out for eight hours, forcing the cancellation of many flights and leaving thousands of passengers stranded.
The union has been demanding a 5.0-percent pay increase for the cabin crew for 15 months backdated to January 2012 after three years of zero increases, and an end to the use of temporary cabin staff in Lufthansa aircraft.
Lufthansa is Europe's largest airline in terms of overall passengers carried and fleet size.