Iraq
New Mass Killing in Iraq: ISIL Murders 85 in Anbar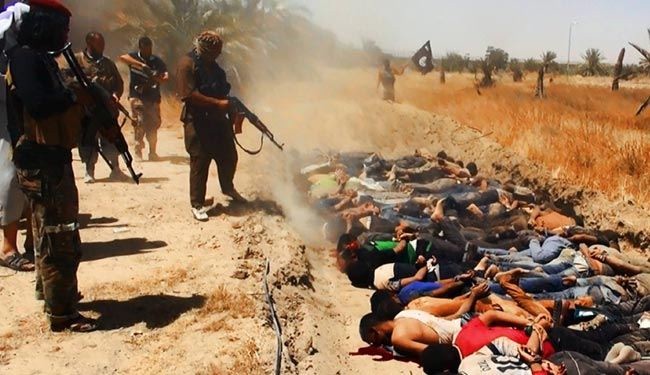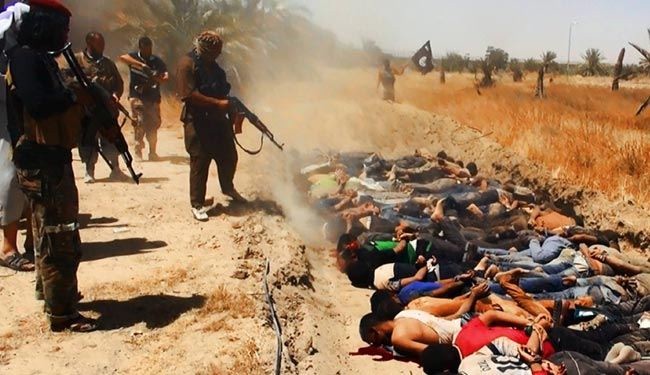 ISIL executed 85 more members of the Albu Nimr tribe in Iraq in a mass killing campaign launched last week to break their resistance to ISIL. Over 300 people have been executed since middle of last week.
The shooting happened late Friday in the village of Ras al-Maa, north of the provincial capital of Ramadi, Anbar councilman Faleh al-Issawi said.
Sheikh Naeem al-Ga'oud, one of the Albu Nimr tribe's chiefs, told Reuters that ISIS had killed 50 members of Albu Nimr who were fleeing the al Qaeda offshoot on Friday.
In a separate incident, a security official said 35 bodies were found in a mass grave.
Members of the Albu Nimr tribe had held out for weeks under siege by ISIS fighters in Anbar Province to the west of Baghdad, but finally ran low on ammunition, fuel and food. Hundreds of tribal fighters withdrew and members of the tribe fled their main village Zauiyat albu Nimr.
ISIL rounded up many of them, shot them at close range and dumped them in mass graves. Over 300 people have been executed since the killing began in the middle of last week, Ga'oud and security officials.
ISIL militants executed at least 220 Iraqis in retaliation against a tribe's opposition to their takeover of territory west of Baghdad. Two mass graves were discovered on Thursday containing some of the 300 members of the Sunni Muslim Albu Nimr tribe that ISIL had seized this week.
Security officials and witnesses have confirmed that bodies of more than 200 people were found in mass graves on Tuesday and Wednesday, having been shot at close range.
Militants accused men and women of the Al Bu Nimr tribe of retaliating against them after being displaced from their homes when the group seized the Anbar town of Hit last month, al-Issawi said.
"These killings are taking place almost on a daily basis now in the areas under the control of the ISIL terrorist group and they will continue unless this terrorist group is stopped," al-Issawi told The Associated Press.