Palestine
New prisoner exchange deal between Israel and Hamas in sight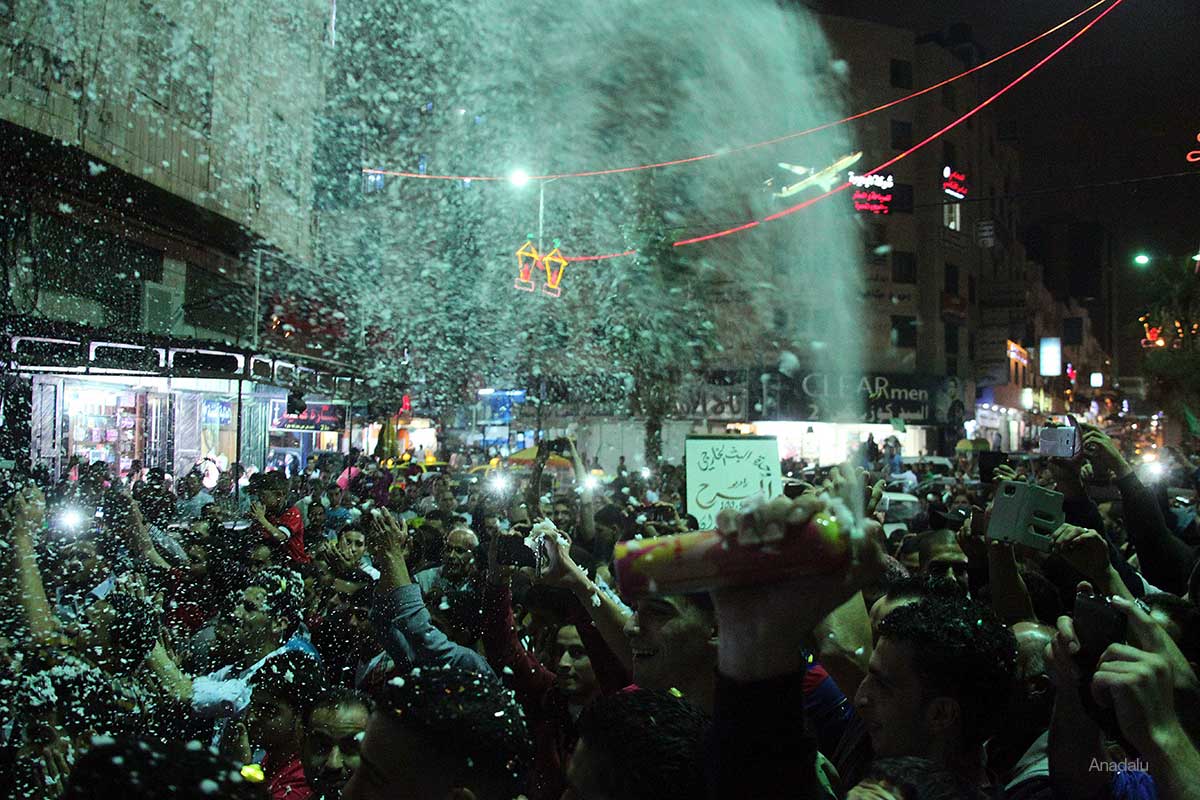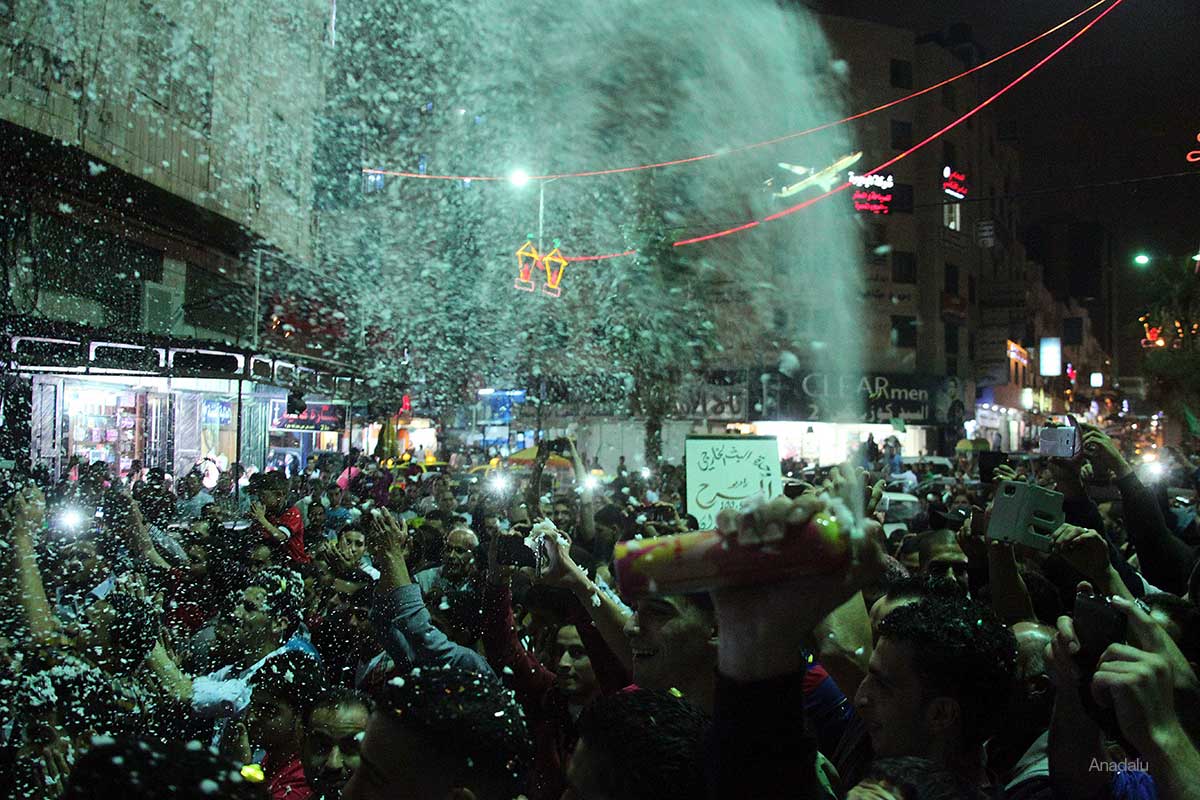 According to Palestinian observers, it seems as though a new prisoner exchange deal between Hamas and Israel is on the horizon after, what many suspect, have been indirect negotiation sessions between the two parties.
Political analysts have not ruled out the possibility that we may witness sessions of negotiations between the two sides in an effort to reach a new prisoner deal within the coming days.
During the latest Israeli attacks on Gaza, members of the Al-Qassam Brigades announced that it had captured Israeli soldier Aron Shaol during Israel's ground invasion of Gaza City on 20th July. Two days later, the Israeli army admitted the loss of Shaol although they believed that he was killed during an on-going battle with Hamas fighters.
Israel has accused Hamas of taking the body of an Israeli police officer, who was killed in a fight that took place in eastern Rafah on 1st August, which was neither confirmed nor denied by Hamas.
Hamas leader, Mushir Al-Masri, said during an interview with Anatolia News Agency that it was on the eve of a new prisoner exchange deal, one that mirrors the most recent "Wafaa Al-Ahrar" deal between Israel and Hamas.
On 26 June 2006, Palestinian resistance factions captured Israeli solider, Gilad Shalit. He was released five years later on 11 October 2011 in exchange for 1027 Palestinian prisoners. The Palestinians refer to this exchange as the "fulfilment of freedom", whereas the Israelis call it "the closing of time".
Yet, the cause of this new prisoner exchange deal is not due to indirect negotiations between Palestinians and Israelis, confirmed Al-Masri.
"Within the coming days, we expect that a new round of indirect negotiations will begin in order to address the cause's outstanding issues; however, the debate regarding the release of prisoners is not among the Palestinian delegation's priorities. This issue must be discussed separately", he added.
According to Adnan Abu-Amer, a professor of political science and an expert on Israeli affairs in Al-Ummah University in Gaza, Hamas and Israel are trying to save time by reaching a deal in the quickest way possible.
He went on to say, "Both Israel and Hamas seek to reach an agreement in a short amount of time. There are many indications that both sides are considering this matter carefully as a competent Palestinian delegation was selected to negotiate on this matter as well as representatives from the Israel government that are in charge of prisoner files have also been assigned to this matter".
Israeli Prime Minister, Benjamin Netanyahu, has appointed Colonel (Res) Lior Lotan as one of the Israel officials responsible for overseeing this matter. Lotan is an expert on prisoner files as well as cases pertaining to captured Israeli soldiers.
A statement issued by Netanyahu's office declared that Lotan's appointment came as a response to his successor, David Midan's request that his duties be terminated, which he took voluntarily. In regards to these new changes, Netanyahu's office issued a statement saying that the Prime Minister was, "committed to seeing the return of missing Israelis to their families and that the he would like to thank David for his services as well as thank Lior Lotan for volunteering to take his place".
While Abu Amer believes that both Israel and Hamas' desire to reach an agreement this quickly will only lead to obstacles and hurdles, he also emphasised that this does not mean that a permanent cease-fire agreement will be implemented by both parties. He went on to say that, "An agreement of this nature is bound to have its complications and while it differs from those that came before it, it will surely carry its on weight in political achievements".
According to Hani Al-Bsous, a political science professor at the Islamic University in Gaza, "There are posters circulating in the Gaza Strip, which suggest that a new deal is imminent. The statements made by Hamas' leaders suggest that this may take days or even weeks. Either way, it is only a matter of time".
Hani Al-Habib, a political writer for the Ramallah-based Al-Ayyam paper, agreed that the new prisoner exchange deal was just a matter of timel "Hamas requested a separate set of negotiations aside from the indirect ceasefire agreement that took place in Cairo. It seems as though Israel did not mind this request in light of its recent political losses".
Habib believes that Hamas is eager to achieve a new deal in order to restore a sense of calm in the Gaza Strip. He also said that many posters, hung by Hamas members and volunteers, could be seen at various intersections in Gaza saying, "Wafaa Al-Ahrar 2, coming soon".
Wafaa Al-Ahrar was the previous prisoner deal reached between Hamas and Israel, in which Gilad Shalit. New posters issued by the Qassam Brigades have a picture of Aron Shaol, the Israeli soldier they claimed to have captured in the recent Israeli aggression on the Gaza Strip, and next to Shaol's face is a question mark, which suggests the possibility that Hamas may have captured another soldier.
Ismail Haniyeh recently stated that, "Hamas has a few surprises that it will reveal in the next few days".
As of this October, it is reported that 7000 Palestinian prisoners currently reside in Israeli jails. 16 of these prisoners are women and 250 of them are children, according to a statistic issued by the Prisoner's Club, a non-governmental Palestinian group concerned with Prisoner affairs.
Israel claimed that its most recent attack on the Gaza Strip was due to rocket attacks on Israel. More than 2159 Palestinians were killed and 11000 were wounded during the war. According to the data published on the war, 68 Israeli soldiers were killed in addition to 4 civilians and 2522 Israelis were reportedly wounded, including 745 military personnel.
Both sides reached a ceasefire agreement on 26 August 2014 in Cairo. The long-term truce also outlined that commercial crossings to and from Gaza would be re-opened. Other issues, such as a prisoner exchange deal was scheduled to be discussed within the following month. The Egyptian Foreign Ministry announced that both sides are committed to the truce and that they are planning to discuss outstanding issues in the second half of October.