Syria
New Syrian government takes oath of office before Assad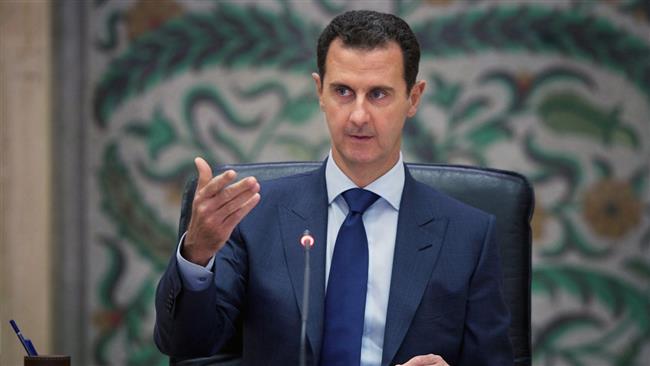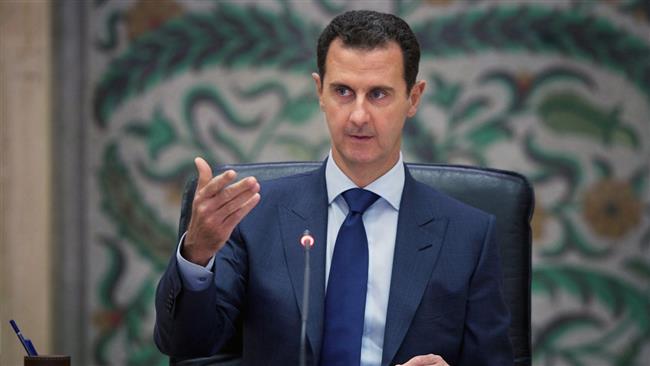 The members of the new Syrian government have taken the constitutional oath of office before the country's President Bashar al-Assad.
The swearing-in ceremony was held in the Syrian capital of Damascus on Monday, following a decree issued by Assad on June 22, as to the formation of a new government under the premiership of Syria's Electricity Minister Imad Khamis, Syria's official news agency, SANA, reported.
Assad said Syrian citizens have "high hopes" for the new government, adding that the difficult circumstances in the country place double responsibilities on the cabinet members.
He pointed out the need for dealing with citizens in a transparent manner and at the same time keeping them informed of efforts made by the government and their results, even if they fail to materialize their hopes.
"National media establishments need to tackle the issues that interest citizens and to address their concerns rather than just being the voice of the government," SANA quoted the Syrian president as saying.
Assad also stressed that citizens' living conditions must be "a priority" for the government.
The Syrian president further noted that implementing clear structures and mechanisms for ministries' work, transparent media coverage, and improving administrative development can help limit corruption.
Elsewhere in the ceremony, the new ministers, for their part, stressed that the difficult conditions resulting from the terrorist war imposed on the Syrian people only make them more determined to double their efforts to find solutions and alleviate the citizens' burdens.
The new Syrian cabinet consists of 26 ministers and five advisors, forming the sixth government under Assad as president.
Syria has been gripped by foreign-sponsored militancy since March 2011. UN Special Envoy for Syria Staffan de Mistura estimates that over 400,000 people have been killed in the conflict.