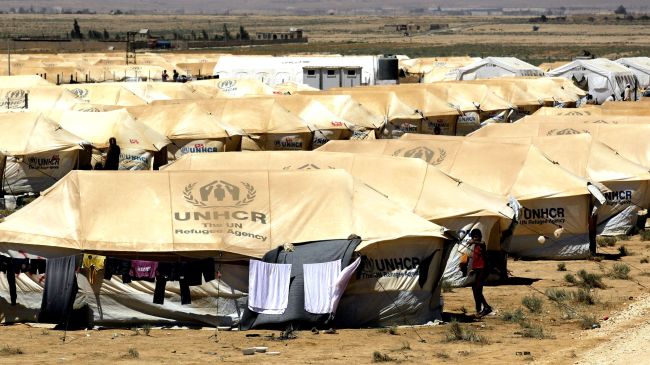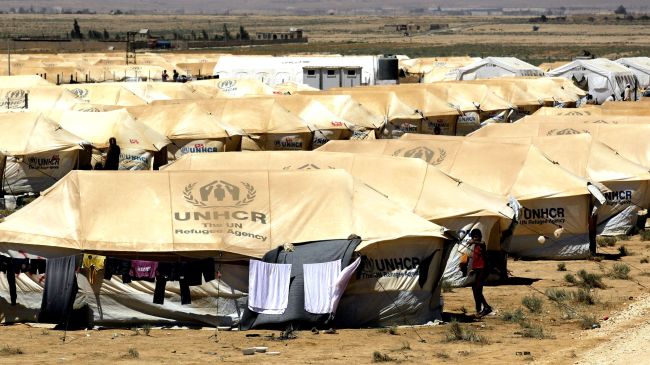 A new refugee camp for people displaced by the ongoing crisis in Syria is scheduled to open in Jordan on April 30, the United Nations High Commissioner for Refugees (UNHCR) says.
"The opening will be timely as the past weeks have seen the numbers of people crossing the border increasing by 50 percent to an average of approximately 600 daily," said UN High Commissioner for Refugees (UNHCR) spokesperson Adrian Edwards on Tuesday.
"This increase, combined with a lower number of spontaneous returns to Syria, is putting strains on Za'atari (refugee camp)," he added.
Za'atari refugee camp is the main camp that hosts Syrian refugees in Jordan. It houses more than 120,000 Syrian refugees. Half of the refugees in the camp are children. The camp was first opened on July 28, 2012 to host Syrians fleeing the violence in Syria.
The Azraq camp, located nearly 100 kilometers east of the capital, Amman, will reportedly accommodate up to 130,000 Syrian refugees.
Jordan is currently housing 584,600 Syrian refugees.
On February 25, the UN refugee agency said that nearly 2.5 million Syrians have now registered as refugees with UNHCR in neighboring countries in the Middle East.
Syria has been gripped by deadly crisis since 2011. Over 130,000 people have reportedly been killed and millions displaced due to the unrest.
According to reports, the Western powers and their regional allies — Qatar, Saudi Arabia and Turkey — are supporting the militants operating inside Syria.