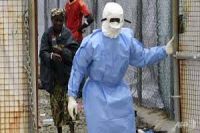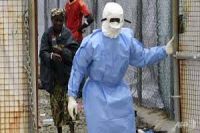 The new head of the UN Ebola response team vowed Tuesday to take swift action on the crisis, saying ambitious targets must be met to prevent the spread of the virus worldwide.
Anthony Banbury's pledge came after warnings that Liberia was on the brink of collapse and that thousands of children who have lost parents to the epidemic faced being treated as outcasts, AFP reported.
Sierra Leone's government was meanwhile forced to deny that Ebola had been defeated, after hundreds took to the streets in the belief that there were no more confirmed cases.
In Ghana's capital, Accra, Banbury, the special representative for the UN Mission on Ebola Emergency Response (UNMEER), said the team was hoping to stem the spread of the disease.
"We don't know how long it will take. We hope to do it as fast as possible and to close the UNMEER mission as quickly as possible," he told a news conference.
UN Secretary General Ban Ki-moon set up UNMEER earlier this month in response to criticism of the world body's response to Ebola, which has killed more than 3,000 people in west Africa this year.
An advance team arrived in Accra on Monday amid growing concern over the spread of the virus, particularly in Liberia, Guinea and Sierra Leone.
The world's worst Ebola epidemic has claimed 3,091 lives in five West African countries as of Saturday out of 6,574 infected, according to the World Health Organization (WHO).