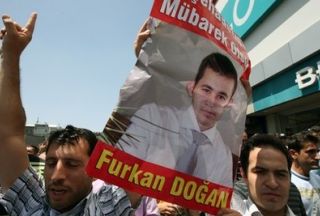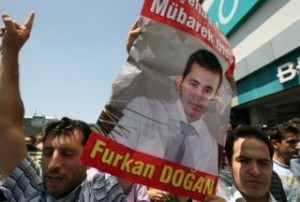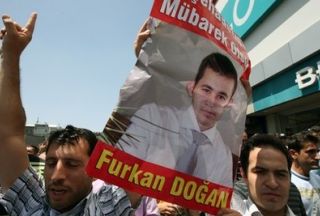 New video footage posted on the Internet reveals more violence on the part of Israeli naval commandos during their deadly attack on a Gaza aid convoy in May.
The video shows Israeli soldiers deliberately killing an aid activist during their attack on the Gaza Freedom Flotilla, where a total of 20 civilians onboard are believed to have lost their lives.
The latest footage shows Israeli soldiers beating and kicking the injured Turkish-American citizen Furkan Dogan.
The 19-year-old activist died aboard the Turkish-Flagged ship Mavi Marmara after being shot at by Israeli troops.
Shortly after the deadly attack, Israeli authorities returned nine dead bodies — eight belonging to Turkish nationals and one to an American citizen.
Meanwhile, some reports say the Gaza Freedom Flotilla activists were robbed of 3.5 million dollars in cash and equipment by the Israeli military.
The May 31 assault prompted international outrage, with people around the world staging mass rallies in condemnation of the attack.