Syria
NEW VIDEO: Syrian Army Troops Take Armament Academy Northern Aleppo City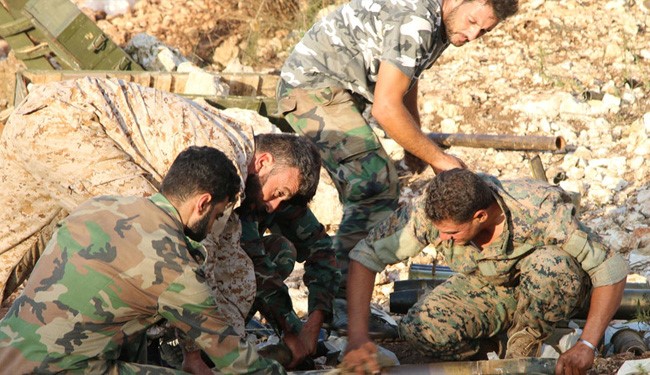 Syrian army forces backed by airstrikes launched a wide offensive in the northern city of Aleppo on Sunday, capturing areas they lost last month and almost besieging rebel-held neighborhoods, state media and opposition activists said.
The push came a month after insurgents captured several military academies south of Aleppo and opened a corridor into rebel-held parts of Syria's largest city and one-time commercial center. Since then, government forces and their allies have been trying to recapture the area.
A video released by the Syrian Central Military Media (SCMM) on Sunday shows air raids around the military college and pro-government forces advancing.
State news agency SANA quoted an unnamed military official as saying that troops have captured the Armament Academy and are "continuing their advance in the area to impose almost a total siege on the gunmen in Aleppo."
The Britain-based Syrian Observatory for Human Rights confirmed that government troops captured the academy, adding that insurgents have launched a counter-offensive.