Syria
New Videos Show terrorists in Syria Killing Civilian, Soldiers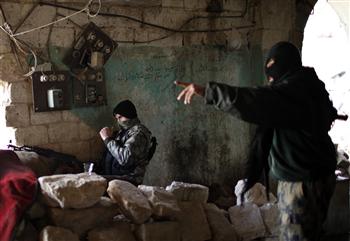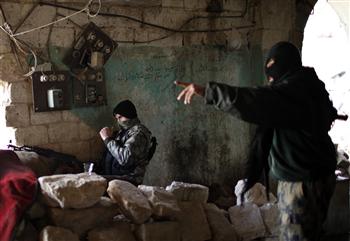 New videos ported on internet show armed groups in Syria committing war crimes as they were brutally killing civilian and other soldiers in several regions across the crisis-hit country.
One of the videos, uploaded recently, shows heavily armed men shooting down a civilian airliner in the city of Deir al-Zour in eastern Syria.
Another footage showed Syrian insurgents from the al-Qaeda linked al-Nusra Front have executed three Syrian army soldiers, also in Deir al-Zour.
In the video released by the group and posted on YouTube, the three soldiers, seated in front of a black flag, give their identities to masked men branding Kalashnikovs.
The soldiers reveal themselves as Alawites. The graphic footage then shows the bodies of the men lying in a ditch.
Another footage posted on a social media website shows a militant attack on the Taftanaz military airport in the northwest of the country.
The video shows militants firing truck-mounted weapons and a tank on fire