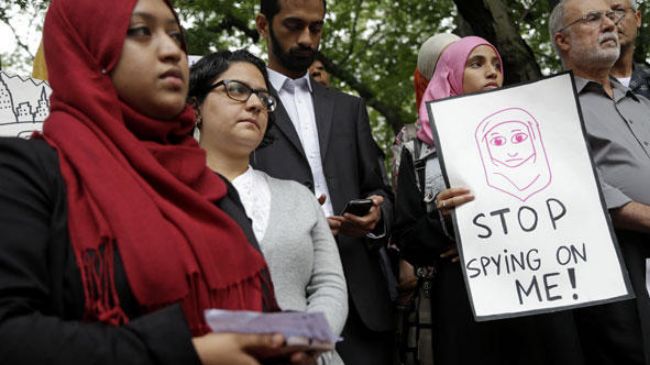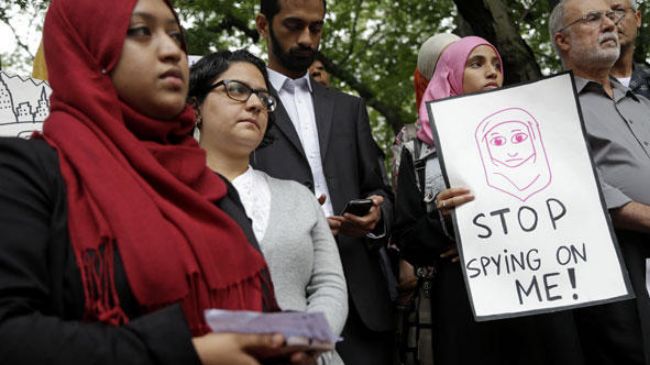 The New York Police Department (NYPD) has defended its intelligence gathering of Muslims after it was accused of illegal spying and religious profiling.
At the first court date on Thursday, Assistant Corporation Counsel Peter Farrell said the NYPD had legitimate reasons to put mosques and Muslim worshippers under surveillance as part of its counterterrorism efforts.
However, American Civil Liberties Union said it already had sufficient legal standing to sue the city over the case.
US Magistrate Joan Azrack said she would rule at a later date, the Associated Press reported.
The suit was filed in June, alleging that the NYPD undermined free worship by innocent people and asked the court to halt the surveillance.
The NYPD spying on Muslims was first revealed in 2011. Since then, it is the third legal action against the department's surveillance programs on Muslims, which according to the lawsuit started after the September 11 attacks in 2001.
The California-based civil rights organization Muslim Advocates sued the NYPD over its counterterrorism programs in 2012 while in another action earlier this year civil rights lawyers urged a judge to stop the NYPD from watching Muslims in restaurants, bookstores and mosques.