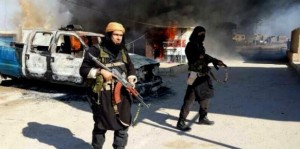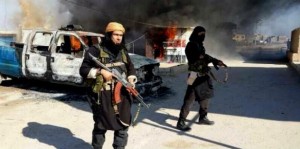 The so-called 'Islamic State of Iraq and the Levant' terrorist organization, also dubbed as ISIL, is receiving funds from donors in Kuwait and Qatar, the U.S.-based New York Times newspaper said in its editorial on Monday.
The daily underlined that the Saudi Arabia has sent weapons to the Syrian opposition without worrying about whether some of them will reach the hands of the terrorist organization, adding to the role played by Turkey to allow the organization to pass elements and weapons.
The daily stressed that all that "must be stopped," stating that "necessary response to ISIL cannot be waged by the United States alone, without the involvement of Muslim countries, noting that the answer to terrorism should be of "wider scope and longer time."
For his part, analyst of security affairs in CNN news network and former agent of the Central Intelligence Agency (CIA), Robert Baer, said that Saudi Arabia bore part of the responsibility for the growing phenomenon of takfiri organizations, not because of funding them by Gulf countries only, but because of this ideology carried by several movements in the Kingdom; which disbelieves other Islamic sects.
"ISIL is self-funded currently, but it has a lot of money delivered from Gulf," Baer said.