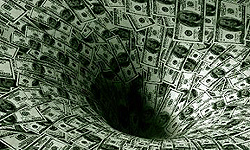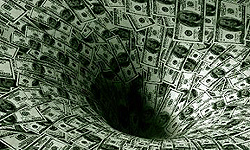 The Czech government is likely to fall and face the same destiny that governments of other European countries such as Greece, Italy, Spain and Holland faced in last few years due to economic crisis and failure to solve problems.
For years the Czech Republic has suffered from weak, ineffective governments. They controlled slim majorities in parliament and got bogged down in bickering and stalemates. As a rule, a handful of coalition lawmakers blackmailed their cabinets in order to capitalize on their valuable votes.
In 2010 Petr Necas's three-party centre-right ruling coalition won 118 safe seats in the 200-head lower house. Voters rejoiced that actual policymaking may prevail over politicking. By now even the last of them realizes that they had hoped in vain, the Economist reported.
Here is the rest of the report as published in the Economist.
Mr. Necas's impressive majority is gone and the government is facing collapse. His cabinet is held hostage by six lawmakers from Necas's ruling Civic Democratic Party, also known as ODS. They oppose the cabinet's plan to raise tax in order to bring the budget down 3% of GDP as mandated by the European Union.
Encouraged by Vaclav Klaus, the president, who has waged his own campaign to topple Necas, the sextet struck down a bill that proposes to raise the two VAT brackets from 14% to 15% and from 20% to 21% respectively and to increase income tax for top earners in September. (The rich are taxed relatively lightly and some wealthy, civically minded wealthy Czechs say that they should be taxed more.)
Convinced that he must push ahead with his proposed tax changes to meet Brussels budget criteria the prime minister is playing it tough. He returned the bill to the house and tied it to a confidence vote. The six renegades are unwavering. They have so far rejected Necas's compromise proposal to raise just the lower VAT bracket and implement the higher tax for the rich only next year.
With the clock ticking, the prime minister has dug himself into a hole. He told a leading daily paper that he would prefer losing an early election to a government in agony. Either two sides reach a compromise deal (unlikely) or one of them backs off (maybe) or the cabinet falls next week.
The cabinet's collapse would bring Klaus back into the spotlight as the president picks the next prime minister. Possible scenarios include a continuation of the current ruling coalition with a new boss, a different cabinet altogether or early elections, an outcome that would probably end the renegades' political career.
The stalemate directly affects the routine year-end drama of budget passing. Necas's finance minister, Miroslav Kalousek, pulled his budget draft from parliament because it counted on the controversial new tax revenue. It would be pointless and illegal to open hearings on a budget that lacks legal footing.
Kalousek has until November 23rd to rework the draft budget. That means that he needs to cut 20 billion ($1 billion) to 25 billion Czech crowns in spending to meet his deficit target, on which he insists. The minister quipped that he is not capable of producing "Swedish public services for Romanian tax".
Other government policies are at stake. Chances now look slim that the embattled ruling coalition will push through a long-awaited (and highly unpopular) church property restitution deal and its take on a pension reform.
So why all this mess? The renegades claim that they can no longer watch Necas burying conservative politics. They say they want to return the party, co-founded and once led by Klaus, to her "right-wing roots". Very few believe that. "That (these men) should bring ODS back to the roots…is laughable and absurd," said Vladimira Dvorakova, a political scientist.
Instead, the sextet is suspected of aiming to rebuild their clique's influence lost under Necas's rule. The premier had earlier sacked two of the defectors from high-level posts. The logic is that weakening or ousting the premier would help the renegades (and their unlikely supporter at the Prague Castle) remove Necas from the party's helm and replace him with an ally at an upcoming party congress.
Several of the renegades have ties to the country's healthcare, which led to speculation that they intent to avert an investigation into questionable healthcare deals. The defectors denied that. (One of the rebels was an influential deputy health minister between 2006 and 2010 and worked for pharmaceutical firms prior to that. He currently chairs the board of directors of the country's public healthcare insurer, which is also the largest one, and sits on the lower house's healthcare committee.)
At a recent press conference the embattled prime minister said, "If they care about solving this issue, as they have said, I doubt we would not find a compromise. If there is something else at stake, a power reshuffle within the ODS, a replacement of the ODS chairman, then this only serves as a pretext."