Europe
NHS England misses A&E waiting time target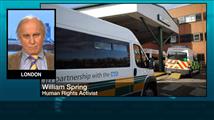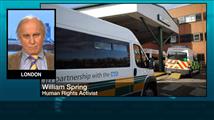 National Health Service in England has missed its accident and emergency waiting time target, with new figures showing the worst performance in a decade.
Newly released figures show that waiting times in NHS A&E departments across England have failed to meet the government targets.
Under the government target, 95% of patients are expected to be seen within four hours. However, the figures released by NHS England show just 92.6% of patients are being seen within four hours.
In an interview with Press TV, human rights activist William Spring blamed the British government for such a failure, saying "it shows how absurd the claim of the Conservatives is that they protect the National Health Service."
Spring also blamed unnecessary operations in the hospitals.
"There are thousands of beds occupied every year for abortions. So they would certainly save beds and have more space. Britain is the only country that gives not only the right to an abortion but the right to have an abortion on public funds using public beds", said Spring.
The human rights activist noted "something has to be done to actually put the governing authorities into state of terror of the population because they are treating the population of Great Britain with total contempt in many respects and their lyings about the NHS are only one example of that."