World News
Nicaragua hailed for anti-Israeli stance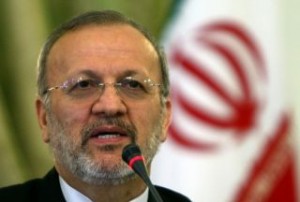 Iran has praised a move by the Nicaraguan government to suspend its diplomatic ties with the Israeli regime following Tel Aviv's fatal attack on a Gaza-bound aid convoy.
During a phone conversation with his Nicaraguan counterpart late Thursday, Iranian Foreign Minster Manouchehr Mottaki hailed the decision as a "courageous move," a Friday statement by the foreign ministry quoted him as saying.
Mottaki further called for a serious measure to be taken by the international community to confront Israeli crimes against Palestinians.
The Nicaraguan Minster of Foreign Affairs Samuel Santos Lopez, for his part, strongly condemned Israel's use of force against the peaceful aid fleet as "barbaric and violent."
Managua on Tuesday announced its decision to suspend diplomatic ties with Tel Aviv in protest to its "illegal" attack on a humanitarian mission "in clear violation of international and humanitarian law."
Israeli commandos attacked the six-ship Freedom Flotilla, laden with some 10,000 tons of humanitarian aid and 700 international activists, in international waters.
The convoy was headed toward the Gaza Strip to break Tel Aviv's crippling three-year blockade on the impoverished Palestinian enclave.
An estimated 20 people are said to have been killed in the deadly attack which left nearly 50 others injured and three missing.