Latin America
Nicolas Maduro sworn in for 2nd term as Venezuelan president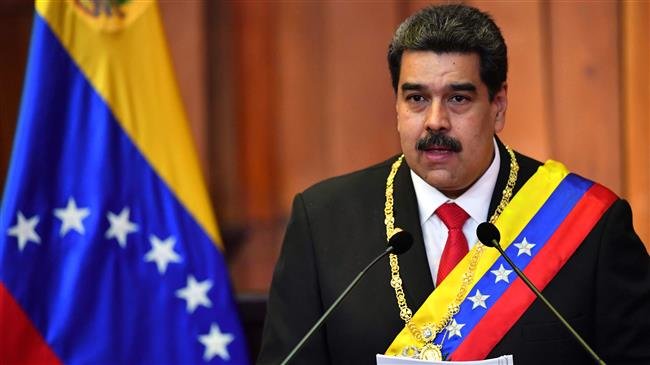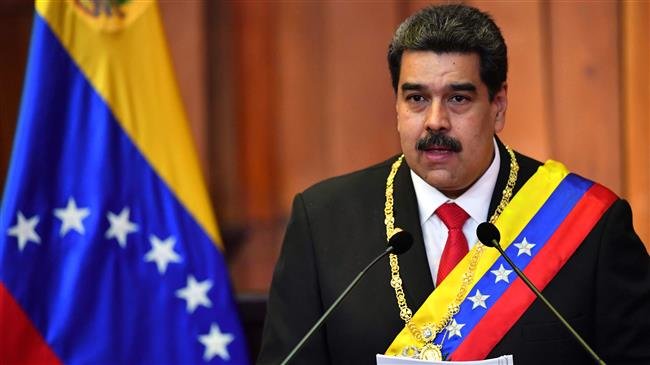 Venezuelan President Nicolas Maduro has been sworn in for a second term in office amid regional and international criticism that his presidency is "illegitimate" due to last year's disputed vote, which faced irregularities claims as well as an opposition boycott.
The socialist leader, who first came to power as president in 2013, said on Thursday that his second six-year term was a "step of peace for our country," accusing the United States and several Latin American states of waging a "world war" against his nation.
Thousands of his supporters convened for the ceremony in the capital Caracas, as Nicaraguan President Daniel Ortega, President of Bolivia Evo Morales and Cuba's President Miguel Diaz-Canel also attended the heavily-guarded ceremony.
This comes as thousands of security forces, in full gear, were stationed in Caracas and other major cities, as opposition groups had called for pot-banging and the sounding of horns in protest during the ceremony.
The re-inauguration took place at the country's Supreme Court of Justice instead of its opposition-run Congress, which has been controversially stripped of its powers since the president's ruling Socialist Party lost control of it in 2016.
Venezuela's Congress has already denounced Maduro's presidency as illegitimate, calling on the country's pro-Maduro military to support efforts to "restore democracy" in the South American country.
Maduro was re-elected in May after an early election called by the ruling Constituent Assembly, which faced claims of vote-rigging as well as an opposition boycott.
Several of Venezuela's Latin American neighbors as well as the European Union joined voices with Maduro's opponents at the time and said they would not recognize the results of the election.