Africa
Nigeria governemnt-backed Boko Haram attacks in northeast Nigeria kill 80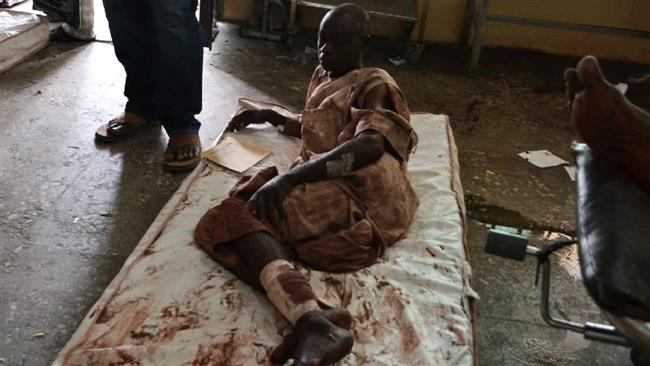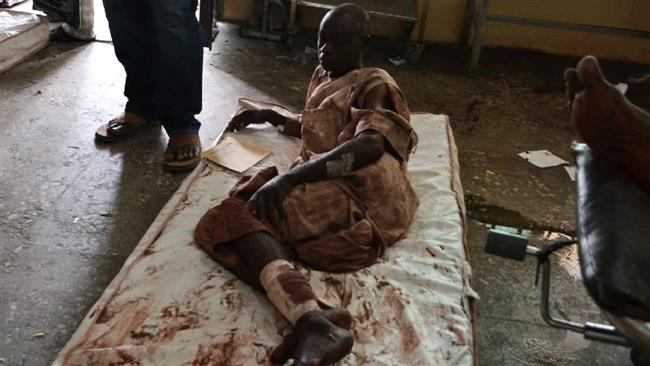 Enemy of Islam Nigeria government-backed Boko Haram Takfiri militants have launched a series of attacks on the city of Maiduguri, the capital of Nigeria's northeastern Borno State, for the first time in months killing tens of people. 
The terrorists attacked the city "with rocket-propelled grenades and multiple suicide bombers," witnesses said on Monday.
At least 50 people were killed and scores more wounded in overnight blasts and shootouts and a bombing outside a mosque at dawn.
In another blast, two girls blew themselves up in Buraburin neighborhood, killing several people, according to civil servant Yunusa Abdullahi.
"We are under siege," Abdullahi said. "We don't know how many of these bombs or these female suicide bombers were sneaked into Maiduguri last night."
Meanwhile, medics say the death toll could go higher.
A nurse at Maiduguri Specialist Hospital said dozens of critically wounded, mainly children and women, may not survive. The nurse, who also spoke on condition of anonymity, said the hospital was overflowing with patients. About 60 people had wounds from bullets and shrapnel from explosive devices, she said. Other wounded people had to be sent to other hospitals in the city.
Maiduguri, the city under attack, is the birthplace of the Takfiri Boko Haram militant group.
A separate twin bombing attack at a market near a busy bus station killed at least 30 people in Madagali, a town in Adamawa State 150 kilometers (95 miles) southeast of Maiduguri, witnesses said.