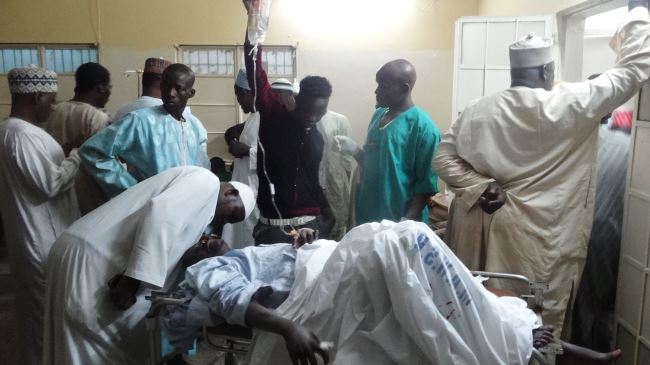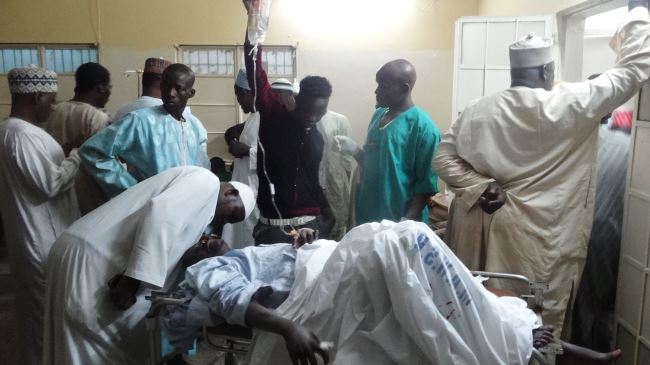 Nigerian President Goodluck Jonathan has pledged to hunt down those responsible for recent deadly bomb attacks on a mosque in the northern state of Kano.
In a statement released by Jonathan's office on Saturday, the president ordered the West African country's security services to launch a full-scale investigation into the "heinous" bombings.
Jonathan "directed the security agencies … to leave no stone unturned until all agents of terror undermining the right of every citizen to life and dignity are tracked down and brought to justice," the statement said.
"The president reaffirms that terrorism in all forms … is a despicable and unjustifiable threat to our society," the statement added.
The blasts took place on Friday shortly after hundreds of people had gathered to listen to a Friday Prayers sermon at the Grand Mosque in the city of Kano, situated 423 kilometers (262 miles) north of the capital, Abuja.
At least 120 people lost their lives and around 270 others were injured in the explosions.
The blasts at the Grand Mosque of Kano came a week after influential Muslim leader, Mallam Sanusi, who usually leads prayers there, called for people to arm themselves against Boko Haram terrorist group.
There was no immediate claim of responsibility for the blasts. However, Nigerian officials often blame such assaults on the Boko Haram Takfiri militants.
Boko Haram, whose name means "Western education is forbidden," has claimed responsibility for a number of deadly shooting and bombing attacks in various parts of Nigeria, which have left more than 10,000 people dead so far.