Africa
Nigerian army defends northeast city against Takfiris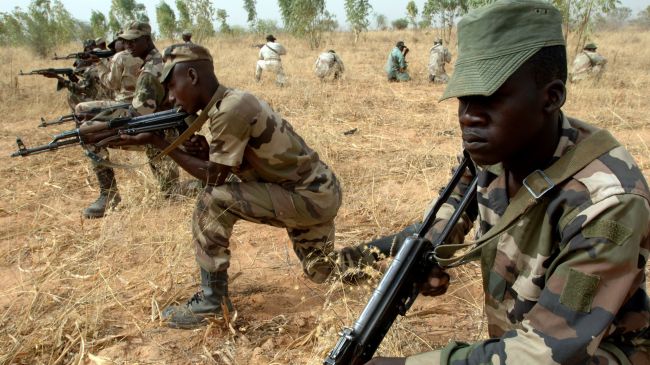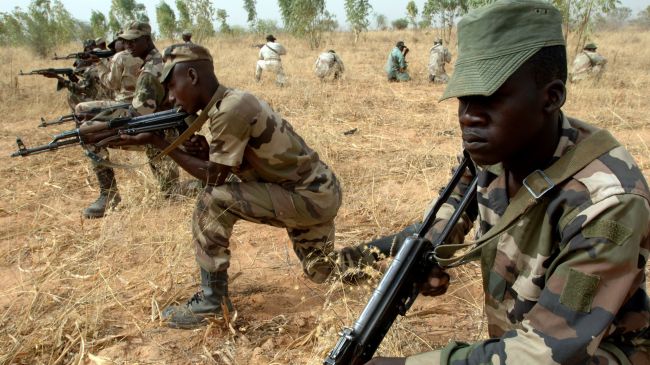 Nigeria's army forces are fighting Boko Haram Takfiri militants near Maiduguri, which is the capital of the northeastern state of Borno, to halt any attack on the city, local residents say.
Maiduguri residents said on Friday that they heard gunfire and blasts coming from the direction of Konduga, southeast of the city, on Friday, and later saw army troop carriers heading there.
"Some people came from Konduga … they told us the army are in control," said Musa Sumail, a human rights activist.
He added that army helicopters were flying over Maiduguri, which houses tens of thousands of refugees escaping from Boko Haram forces advancing from the north, east and south of the Borno state capital over the last few weeks.
The clashes between the two sides come as some local civic organizations have warned that Maiduguri is surrounded by the militants.
However, the military said, "All Facets of Security Arrangements for the Defense of Maiduguri has been upgraded to handle any planned attack."
Officials are trying to assure Maiduguri's residents that the government forces would defend them against militants' attacks as Boko Harm has captured a string of towns and villages in the area in recent weeks.
The Nigerian government and the armed forces have come under mounting criticism for their failure in the war on Boko Haram.
Boko Haram has claimed responsibility for many deadly gun and bomb attacks in various parts of Nigeria since the beginning of its militancy in 2009. Over 10,000 people have so far been killed in the assaults.
Boko Haram — whose name means "Western education is forbidden" — says its goal is to overthrow the Nigerian government.