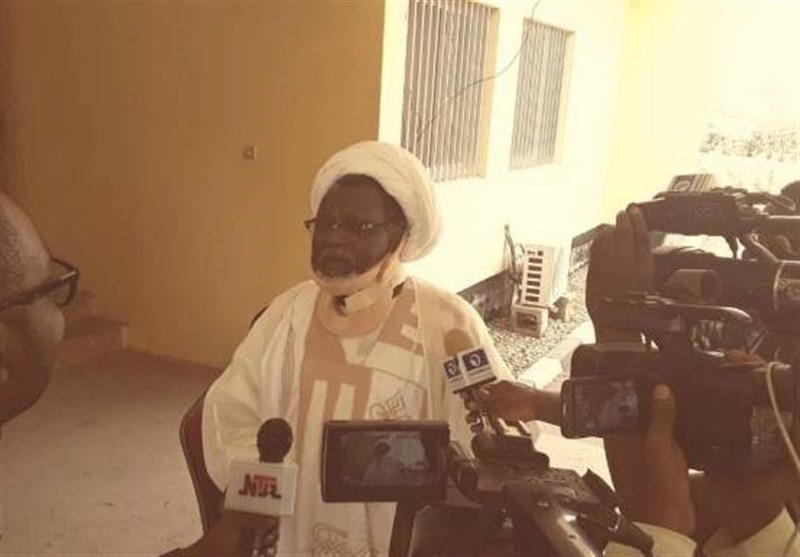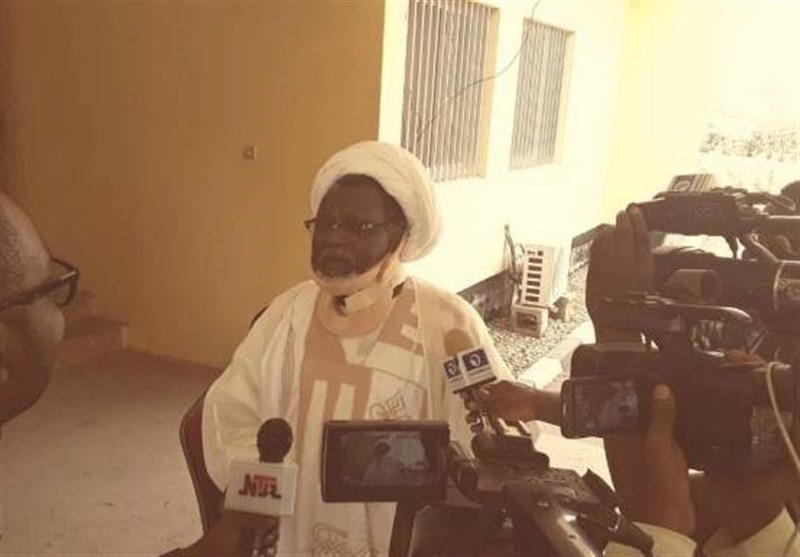 Speaking to Tasnim, Yusuf Hamza said the Shiite cleric and his wife remain under arrest despite their poor health conditions.
Sheikh Zakzaky's health has deteriorated, he added, saying the popular religious figure has lost his ability to walk and has difficulty in speaking.
Hamza stressed that the Shiite cleric's life is a "redline" for his supporters, warning that protests would not remain peaceful should anything happen to Sheikh Zakzaky.
In December 2016, Abuja division of the Federal High Court of Nigeria ruled that Sheikh Zakzaky and his wife Zeenat should be released unconditionally.
The prominent cleric and his wife were taken into custody on December 14, 2015, after deadly clashes between the supporters of the IMN and Nigerian troops.
Nearly 350 members of the Shiite movement were killed in the clashes. The sheikh was brutally injured and his house was reportedly destroyed by the army in the incident.
Local sources say Sheikh Zakzaky needs immediate health care, an eye surgery, and an operation to extract a pellet in his wrist.