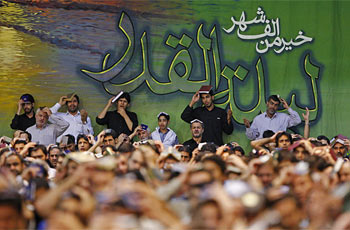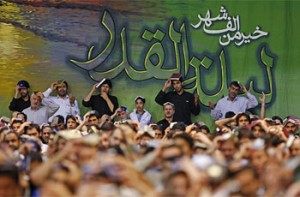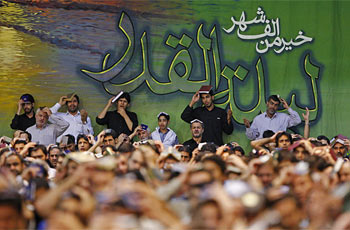 The first ceremony of Night of Qadr (Laylat-ul-Qadr) was held across Iran on Tuesday night.
All faithful Iranians presented in mosques, holy places and hosseiniehs in such a night and stayed awake the entire night and prayed for blessings and forgiveness.
In such a night the holy Qur'an was brought down to Noblest Messenger of Allah, Hazrat Mohammad (PBUH).
In such a night also, Hazrat Ali (AS), the first Imam of Muslims, was hit by a poisoned sword in mosque which led to his martyrdom two days later.
Hazrat Mohammad (PBUH) is the last messenger of God who received the God's word. The anniversary of this date which is in the holy fasting month of Ramadan is known as Laylat al-Qadr.
There are differing opinions about the exact day but all believe that the day is most likely fall in the last 10 days of Ramadan, and is likely to be on 19th, 21th and 23rd of Ramadan.