Europe
'No campaign' faces probe on Scots vote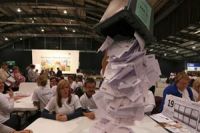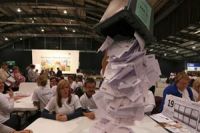 The Crown Office has said anti-Scottish independence campaigners will face a formal investigation over allegations that they breached electoral law in last month's referendum.
According to Press TV, the Scottish prosecution service said in a statement on Saturday "We can confirm that Crown counsel has instructed Police Scotland to commence an investigation into alleged breaches of Schedule 7, Paragraph 7, of the Scottish Independence Referendum Act 2013."
The allegations apparently relate to comments by Scottish Conservative Party Leader and Member of the Scottish Parliament Ruth Davidson, who said pro-UK campaigners violated electoral law by counting postal votes ahead of referendum polling day.
Davidson said "Better Together" agents took postal vote "tallies" in the weeks before the referendum ballot closed at 10:00 p.m. local time on September, 18.
This is while according to Elections Scotland guidance, the results of postal votes at sample openings must be kept secret. Based on the rules, anyone breaching the law could face up to one year of imprisonment or a fine of up to £5,000.
Davidson's claims also raised concerns that the information might have led the Westminster to offer more powers for Scotland ahead of the vote.