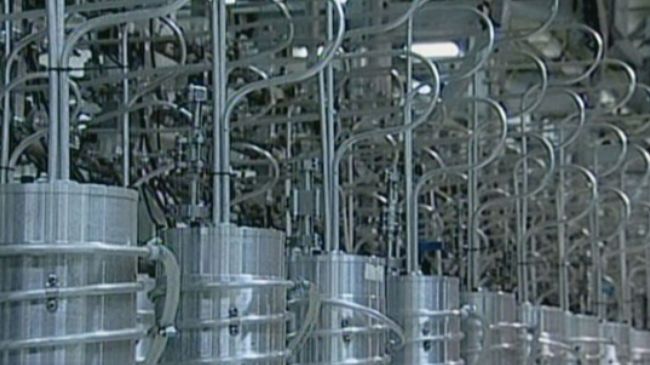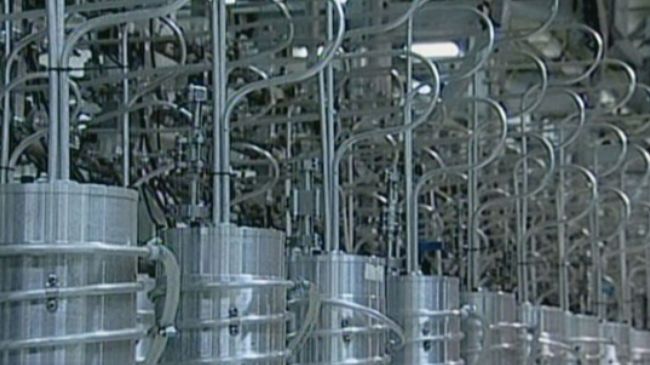 Iran and the P5+1 group have not reached any agreement on the connections linking the country's uranium enrichment centrifuges, the Iranian Foreign Ministry spokeswoman says.
"In the course of technical and expert [nuclear] talks, different plans and initiatives have been put on the table and reviewed by [participating] delegations," said Marzieh Afkham, stressing, however, that no plan on the centrifugal connections has so far been agreed upon.
The Associated Press recently reported that Iran and the P5+1 states – the US, Russia, China, France, Britain and Germany – are looking into a new proposal that "would leave much of Iranian enriching machines in place but disconnected from feeds of uranium" under a final nuclear deal.
The proposal is now one of the subjects being discussed in the new round of nuclear negotiations underway in New York since Friday.
Tehran has repeatedly stated that it would not retreat from its right to uranium enrichment.
Iran and the five permanent members of the UN Security Council plus Germany are currently in talks to work out a final accord that would end the dispute over Tehran's nuclear energy program.
The two sides signed an interim deal in Geneva, Switzerland, last November. The agreement took effect on January 20 and expired six months later. In July, they agreed to extend the negotiations until November 24 amid differences over a number of key issues.