Iran
No defense topics in nuclear talks: Iran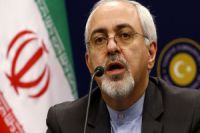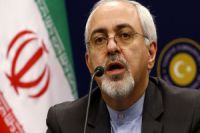 Iranian Foreign Minister Mohammad Javad Zarif says Iran will not allow its defensive military program to be tied to the nuclear talks with the Sextet.
According to Press TV, citing Fars news agency, Zarif told Iranian reporters in Vienna on Wednesday: "We emphasize that topics that have to do with Iran's defense program have no place in these negotiations."
He said Iran will continue its civilian nuclear activity and nothing could be imposed on the Islamic Republic in this regard.
He stressed the peaceful nature of Iran's nuclear energy program and reiterated Tehran's willingness to allay "reasonable" concerns regarding its nuclear activity.
The Iranian top diplomat made the remarks following the third round of nuclear talks between Tehran and the five permanent members of the United Nations Security Council — the United States, France, Britain, Russia and China — plus Germany.
The talks were the latest in the series of negotiations aimed at hammering a comprehensive agreement following last November's interim nuclear deal on Tehran's nuclear energy program. Following the Wednesday talks, Zarif and European Union foreign policy chief Catherine Ashton held a joined press conference. The two sides have agreed to resume their negotiations on May 13.