Syria
No Doubt It's Famous Victory: Analyst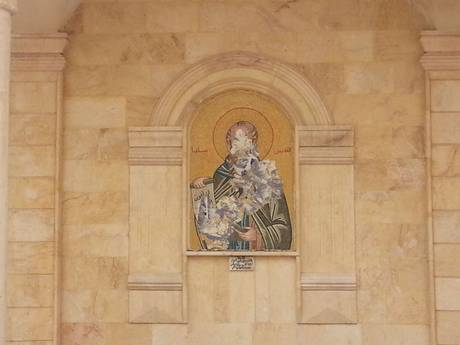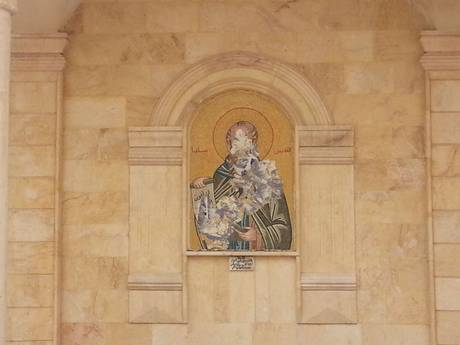 "The battle for Yabroud is over, but its Greek Catholic church has been savagely vandalized by its former rebel occupants, its streets carpeted with cartridge cases, its houses smashed with shell holes," reported Robert Fisk, the Independent newspaper writer right from Yabroud.
In his article published late on Monday, Fisk elaborated on the destruction afflicted to the Christian worship places.
Yabroud
However, he said that such destruction can't be caused by the Syrian government forces, who have just recaptured the town on Sunday.
"The Greek Catholic Church of Our Lady is a place of shame, of burnt copies of the New Testament, paintings slashed with knives – many were lying in strips of gold and red fabric beside the altar's broken cross – and mosaics chiseled from the walls."
"Skeptics may ask if the regime performed this act of sacrilege – for the benefit of cameras – but it must have taken weeks to have wrecked this place of worship with its ancient columns and to have gouged out the eyes of the mosaic saints," Fisk went on saying.
Fisk, describing the muddled state, also talked about the actions of the foreign-backed militants, especially the Nusra Front Takfiris, the town residents.
"The road into the town was torn up, its buildings, shops and stores ransacked, its people hiding in fear. I found one woman only in a street of Ottoman houses so old that their walls were made of clay and water. She still kept cows in her basement. Um Qusai – hers was the little boy – talked of how she and up to 70 other women staged a demonstration in the street against the Jabhat al-Nusra fighters, some of whom did not even speak Arabic."
Quoting Um Qusai, Fisk wrote: "They threatened us and surrounded us and told us we could not demonstrate. They said we were not to use the name of Bashar al-Assad but we said we wanted no foreigners in Syria. Then we had another demonstration and there were only 10 of us and they surrounded us with 200 of their fighters. Then the fighters staged their own demonstration. And they made a tape and played it on their radio, claiming the leader of our demonstration was a government agent. They put a gun to her head. But the tape was fake."
"There were other comments which were deeply disturbing. Um Qusai claimed that the Jabhat al-Nusra fighters – who like her were Sunni Muslims – forced the people in the town to pay high prices for the food they brought in. The Christians had to pay even higher prices as a tax because of their religion. And much of the food, she said, was UN humanitarian aid from across the border in Lebanon – presumably from the refugee camps in which supporters of the rebels have sought safety," Robert Fisk further elaborated.
Meanwhile, a colonel, who had battered his way into Yabroud, Median Abbadeh, described to Fisk a two-stage battle which will inevitably now move on to the town of Rankous, where Nusra Front is still holding out.Yabroud church vandalized by Takfiris.
"But of one thing he was insistent: the Lebanese town of Arsal – from which the rebels had brought so much ammunition into Syria – was now cut off behind the Lebanese border. Another blow to Assad's opponents," he noted.
"Abbadeh's soldiers had been fighting for two days without sleeping but they looked like men who believed they were winning – and that may indeed be the truth. Unless they lose Yabroud – as they did Maaloula last year after recapturing it for the government – the Syrian army looks set on staying here. Hence the flag-raising and all the references to "victory", "courage" and "heroism"."
Fisk also said there were Arab militants among the Takfiris.
"The Syrians officers said they had found Egyptian and Emirates passports in the town. They were real, they said, and were taken from the corpses of their dead owners – they could, alas, not produce them for me to see – although they had names."
"Yabroud now looks like much of Syria. Trashed, gutted, fought over, rubbled. And it will, no doubt, be counted a famous victory," Fisk wrote concluding his report.
Source: Alahednews