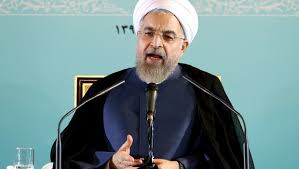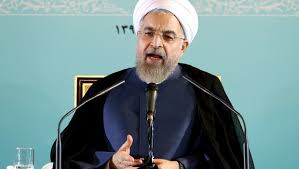 Iran's President Hassan Rouhani criticized a recent decision by the US to seize nearly $2 billion of Iran's money, stressing that no country can make decisions about the assets of another state.
The US Supreme Court ruled on April 20 that Iran's assets frozen in a bank account, which are worth around $2 billion, should be turned over to American families of those killed in a 1983 bombing in Beirut and other attacks blamed on Iran. Tehran has denied any role in the attacks.
The money, which belongs to the Central Bank of Iran (CBI), had been blocked under US sanctions before the court ruling.
Speaking in a press conference in the southern Iranian city of Kerman on Wednesday, President Rouhani slammed Washington's move, underlining that governments and central banks have immunity to such rulings.
"… the court of a country cannot prosecute and issue a verdict against, or decide on the assets of, the government or central bank of another country," the Iranian chief executive said.
He further referred to efforts to retrieve the assets, saying that a committee has been formed to follow up on the issue and that the case will also be presented to the Judiciary to take necessary measures.
In similar remarks on Tuesday, Rouhani had said that Iran would soon lodge a complaint against Washington with The Hague over the US court ruling.
"The government will never allow for the money that belongs to the Iranian nation be easily gobbled up by the Americans," he said.
Rouhani pledged that Iran would "take this case to the International Court [of Justice] in the near future and will not spare any effort toward the restoration of the nation's rights through legal, political and banking channels."
Iranian Foreign Minister Mohammad Javad Zarif had earlier denounced the seizure of the frozen assets as "highway robbery," vowing that the Islamic Republic will retrieve the sum anyway.
"It is a theft. Huge theft. It is highway robbery. And believe you me, we will get it back," Zarif told The New Yorker magazine in an interview published on April 25.