Europe
Iran
North America
'No increased threat from Iran,' says British general in remarks he refuses to restate
The British general overseeing the so-called US-led coalition forces in Syria and Iraq has asserted that there has been "no increased threat from Iran" amid the US military buildup in the Persian Gulf, a posture at odds with the United States.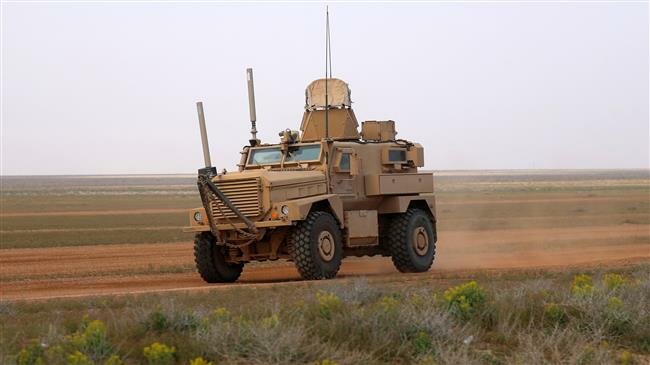 British Major General Chris Ghika said at a Pentagon news briefing Tuesday that the coalition has seen "no increased threat from Iranian-backed forces" in the two countries.
The coalition has observed "no change in their posture since the recent exchange between the United States and Iran and we hope and expect that that will continue… We don't see an increased threat from them at this stage," Ghika told reporters.
Things will end well between US, Iran: Iraqi PMIraqi Prime Minister Adel Abdul Mahdi hopes things will final end well between Iran and the United States despite rising tensions between the two sides.
He refused to admit that his statement defies the White House's, asserting that "we're on exactly the same page."
"I don't think we're out of step with the White House at all," added that British general, further claiming that the coalition keeps a close watch on Iran in the wake of the United States' unilateral pressure.
"We've reviewed them obviously in light of the events of the past week or so," he said of the coalition's security measures. "We find them completely satisfactory and we don't intend to change them."
'Iran intelligence ministry, IRGC fighting enemies 24/7'The IRGC chief says Iran's intelligence community is in a round-the-clock war with the enemy.
The British senior general refused to reiterate the same stance, when reporters pressed him about remarks he had made moments earlier at the Pentagon news briefing.
The US immediately announced that the threat level was increased in an attempt to debunk Ghika's allegations, which would question the US motive in escalating tensions with Tehran.
"Recent comments from OIR's Deputy Commander run counter to the identified credible threats available to intelligence from US and allies regarding Iranian-backed forces in the region," said Captain Bill Urban, lead spokesman for the United States Central Command. "US Central Command, in coordination with Operation Inherent Resolve, has increased the force posture level for all service members assigned to OIR in Iraq and Syria… As a result, OIR is now at a high level of alert as we continue to closely monitor credible and possibly imminent threats to U.S. forces in Iraq."
Islamic Revolution Guards Corps (IRGC) aerospace division General Amir Ali Hajizadeh asserted Sunday that the US forces stationed in the Persian Gulf "will be hit on the head" if they make a mistaken move.