World News
No need for new international talks on Ukraine: Russia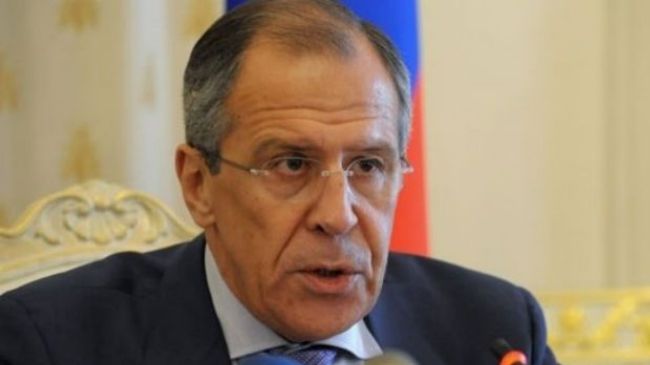 Russian Foreign Minister Sergey Lavrov has ruled out the need for new international talks on Ukraine, saying tensions in the Eastern European country will only de-escalate if rival sides hold direct talks.
Lavrov made the remarks during a joint news conference with his Ugandan counterpart, Sam Kutesa, in the Russian capital, Moscow, on Monday.
"I have heard statements by Ukraine's acting Foreign Minister [Andriy] Deshchytsia and White House spokesman, (Jay) Carney…that the four-party format of the talks should be preserved, but I shall say once again that without including the [Kiev] regime's opponents into the direct dialogue over ways of settling the crisis, the efforts will go nowhere," he added.
On April 17, Kiev's interim government together with the United States, Russia and the European Union (EU) reached an agreement in the Swiss city of Geneva, calling for all sides to ease the tensions in Ukraine. Nevertheless, a few days later, Ukraine's acting government ordered a re-launch of its military operations in the eastern and southern parts in a bid to root out pro-Moscow protests.
The top Russian diplomat also noted that the Ukrainian authorities should now focus on dialogue with the east.
His comments came a day after residents of Ukraine's two eastern regions of Donetsk and Lugansk took part in referendums on declaring sovereignty.
Final results in Lugansk show that 96.2 percent of voters supported independence from the central government in Kiev. The region now plans to ask the United Nations to recognize its independence, also announcing that it will not participate in Ukraine's presidential election scheduled for May 25.
Meanwhile, pro-Russia activists say nearly 90 percent of the voters in Donetsk Province have voted in favor of independence from Ukraine.
The Sunday referendums echoed a March vote in Crimea that led to the integration of the territory to the Russian Federation. Nearly 97 percent of participants in Crimea referendum voted for joining Russia, with a turnout of over 83 percent.