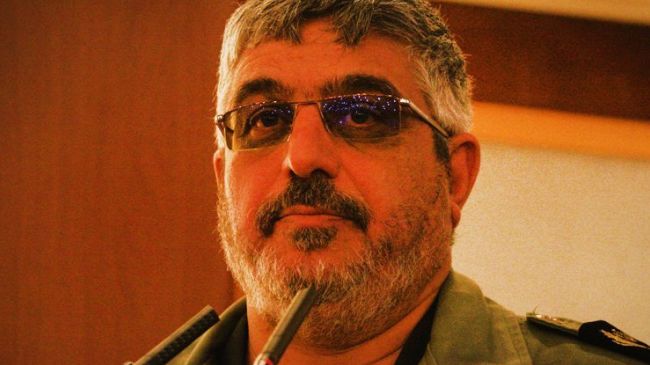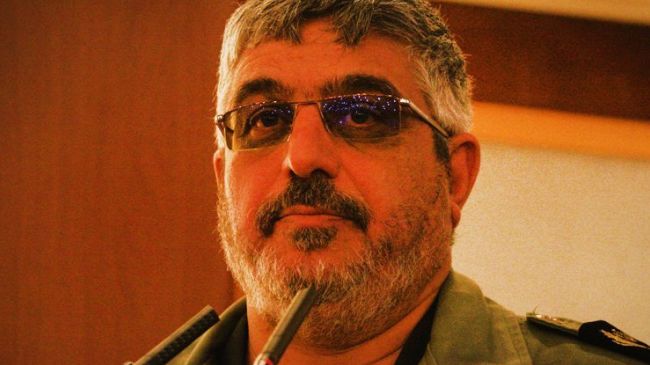 A senior Iranian military commander says the recent infiltration of an Iranian-made drone into the Israeli airspace has proven that there is no safe haven left for the Zionists and the Americans.
"The penetration of the [Lebanese] Hezbollah drone into [the airspace of] the Occupied Territories proved to the Zionists and the Americans that nowhere is safe for them anymore," Brigadier General Mohsen Kazemeini, commander of the Tehran branch of the Islamic Revolution Guards Corps (IRGC), said on Sunday.
"Once they (Israel and the US) imagined that they have a final say in the world affairs and that no power can confront them. But now, Hezbollah, the pious and revolutionary forces, and faithful sympathizers of Islam are across the world and would not let them do whatever they desire and would respond to them," the general added.
Kazemeini said Hezbollah's military power has been upgraded on a daily basis. "It is indicative of Hezbollah's prowess that it can show up in every spot of the Occupied Territories, transmit images and carry out operations without them [Israelis] being able to react."
"What is evident and the entire world knows is that the Islamic Republic's capabilities are excellent and we believe that we should not only help Hezbollah but also all those engaged in the struggle against the Zionist regime and the global arrogance," Kazemeini noted.
Hezbollah recently sent a radar-evading drone deep into the Israeli airspace.
The operation code-named Hussein Ayub saw Hezbollah's drone fly hundreds of kilometers into the Israeli airspace and getting very close to Dimona nuclear plant without being detected by advanced Israeli and US radars, Hezbollah Secretary General Nasrallah said during a televised speech on October 11.