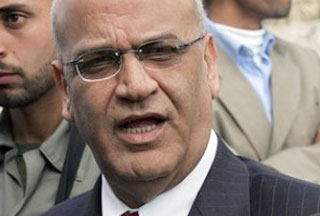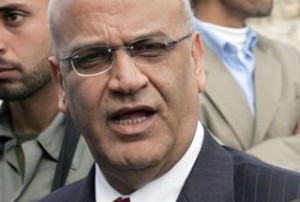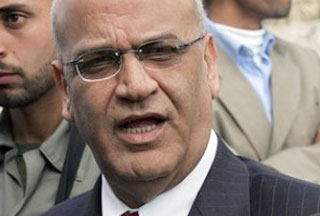 Palestinian officials have again insisted that that there must be a halt to the construction of new Israeli settlements before peace talks can recommence.
"A resumption of peace talks requires the complete halt of settlements" in the occupied West Bank, chief Palestinian negotiator Saeb Erakat told AFP on Saturday.
The statement was a rebuff of US Secretary of State Hillary Clinton's call for a resumption of Israeli-Palestinian peace talks without any preconditions.
The 2003 road map for peace plan requires a number of measures before the creation of a Palestinian state and a final peace agreement. A "halt for all settlement activity including natural growth and Jerusalem" Al-Quds is one of the prerequisites in the peace plan.
Israel has yet to respond to Erakat's statement.