Palestine
Non-Muslims have no right to dominate al-Aqsa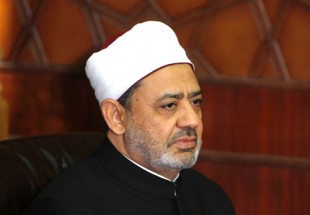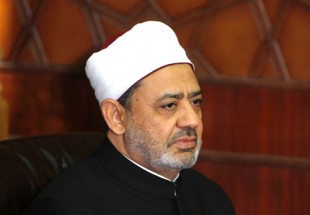 Ahmad al-Tayyib stressed that Jerusalem's al-Aqsa Mosque belongs to Islam and Muslims and no non-Muslim is allowed to perform their rituals in the mosque or to have authority over it.
Mahmoud al-Habash, the Religious and Islamic Affairs adviser to the President of the Palestinian National Authority, in a meeting with Ahmad al-Tayyib, the Grand Imam of Egypt's al-Azhar University discussed al-Azhar's support for the Palestinian people and of the Islamic holy city of Jerusalem, including the al-Aqsa Mosque.
Following the meeting, al-Tayyib said that al-Azhar is against the temporal and special division of the al-Aqsa Mosque.
According to Rasa, the Zionists seek to allow Jews to occupy al-Aqsa Mosque at specific times, which would deprive Muslims of their rights to pray and allows them to control the al-Aqsa Mosque entirely and deprives Muslims of their right to worship.
He made the remarks in response to a group of Zionists publicly demanding to join together to attack al-Aqsa mosque.
The Egyptian Sunni scholar stressed that this mosque, the third holiest site in Islam, belongs wholly to Islam and Muslims and non-Muslims have no right or authority to perform their rituals in the mosque or occupy it.
"It must be stressed that al-Azhar is also opposed to Muslim interference in Jewish synagogues or Christian churches," he added.
He added that al-Azhar has called for urgent meeting with its great scholars to issue a statement in regard to the Israeli attacks on the al-Aqsa Mosque.
Israeli soldiers accompanied by dozens of extremist settlers regularly carry out provocative tours in and around the mosque compound.
Al-Azhar also called on the Arab League and Organisation of Islamic Cooperation as well as the governments of Arab and Islamic countries and all international institutions to act on their responsibilities to Jerusalem and the al-Aqsa Mosque and to prevent the repeated insults to this holy place in order to maintain peace and security in the Islamic world.
Al-Habash, for his part, thanked al-Azhar for its firm stance and support for the Palestinian people and the efforts of the Grand Imam of al-Azhar in support of the Palestinians during the difficult conditions currently facing the Arab and Muslim world.