Africa
World News
North Africa's al-Qaeda names new leader as Takfiris expand foothold
The North African offshoot of the al-Qaeda terrorist group has reportedly appointed a new leader after confirming the death of its former leader killed in June, as Takfiri outfits continue to propagate their gory ideology in the continent, particularly in the Sahel region.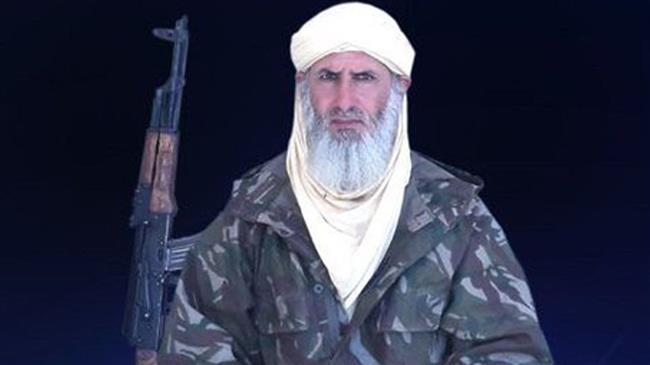 The US-based SITE Intelligence Group, which claims to monitor Takfiri groups online, announced that al-Qaeda in Maghreb (AQIM) had for the first time displayed in a video the dead body of its former leader, Abdelmalek Droukdel, who was killed by the French military in June.
France's special forces killed Droukdel, along with several members of his inner circle, in Mali after hunting him for more than seven years in the Sahel region.
Droukdel, who was a 50-year-old Algerian national, led the AQIM extremist group and was reportedly in charge of all the affiliates of the al-Qaeda terrorist group in North Africa.
The SITE Intelligence Group also said on Saturday that AQIM had chosen another Algerian, Sheikh Mujahid Yazid Mubarak known as Abu Ubaida Yusuf al-Annabi, as Droukdel's successor.
The Takfiri group, which reportedly pledged allegiance to al-Qaeda in 2006, was responsible for deadly terrorist operations in Algeria, Mauritania, Mali, Niger, Tunisia, and Libya. The AQIM financed military operations by kidnapping foreigners and extracting ransoms from their governments.
Meanwhile, the terrorist outfit confirmed on Saturday the death of Swiss missionary Beatrice Stockly, who was kidnapped from the Malian city of Timbuktu in January 2016.
The Sahel, a semi-arid stretch of land south of the Sahara desert, has been in turmoil since 2012, when a number of armed separatists started targeting the local population in Mali.
Terrorist groups, linked to al-Qaeda and Daesh, have strengthened their foothold across the Sahel region, making large swathes of territory ungovernable and stoking local ethnic violence, especially in Mali and Burkina Faso.
The United Nations declared in July last year that the spread of terrorist attacks in West Africa was so fast that the region had to consider bolstering its response beyond current military efforts.
In 2017, Burkina Faso, Niger, Chad, Mali, and Mauritania launched the G5 Sahel task force to counter militancy in the region.
Since the crisis began, thousands of people have been killed and more than a million displaced.
As a former colonial power seeking significant military presence in Africa, France decided to send thousands of soldiers in 2013 to try to prevent separatist forces from reaching Mali's capital, Bamako.
But with the French military presence failing to bring the situation under control, the UN also deployed its peacekeeping forces in the region.